Worst Wedding Ever
Chris Chibnall
Salisbury Playhouse
Salisbury Playhouse
–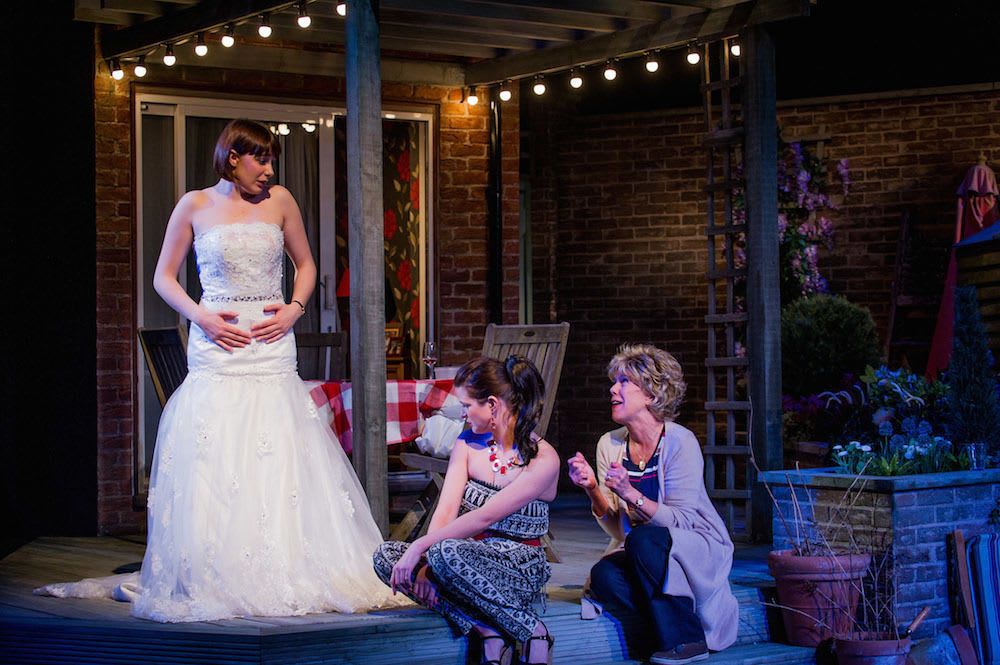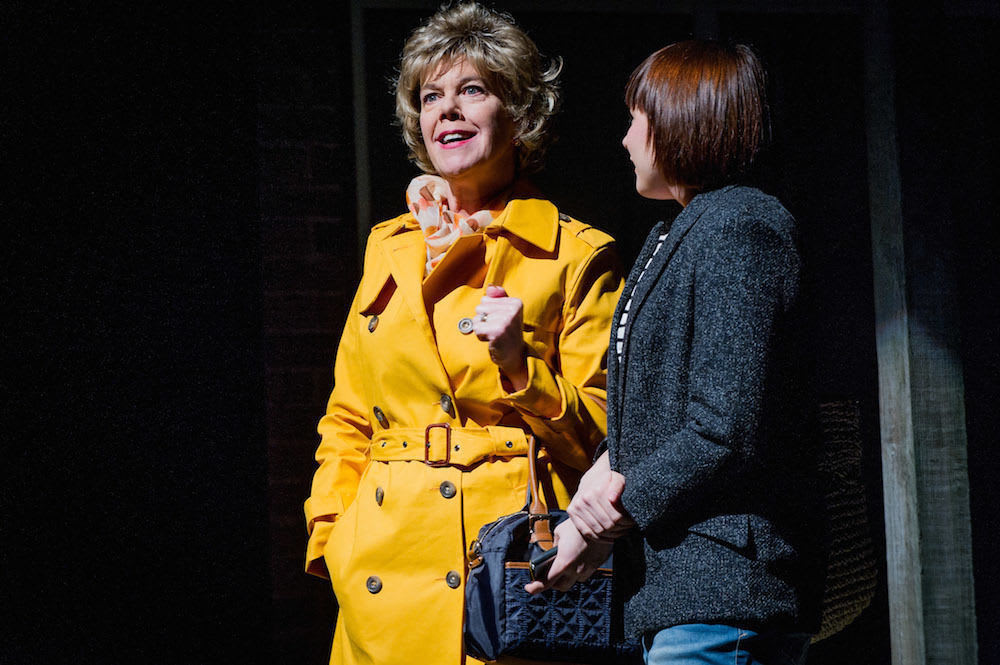 There's a three-tier iced cake on display in the foyer of Salisbury Playhouse, together with a brightly lit trio playing an assortment of tunes suitable for the occasion, and we're beginning to wonder if we shouldn't have brought a present or at least worn a hat.
But, unlike other weddings, we're prepared for disaster (the title's a bit of a giveaway) and we're not surprised when the first act opens with an argument between Rachel, the bride (Rosie Wyatt) and her overbearing mother Liz (Carolyn Pickles) concerning the arrangements.
This is a seriously ambitious production, with a cast of fifteen, including the trio, who, on a brightly-lit platform above the stage, add their own musical comments to the narrative.
The script is by Chris Chibnall, creator of the television series Broadchurch, and the play revolves around the plans of Rachel and her fiancé Scott (Rudi Dharmalingam), a perfectly nice, ordinary couple, deeply in love, and the difficulties they encounter through the intentional—or otherwise—machinations of Rachel's ghastly family.
The problem is that, owing to Scott's plans to train as a teacher and their need to buy a house, Rachel and Scott are going to have to economise. But Liz will have none of it. And she won't listen. This wedding is going to be spectacular.
But Rachel's flamboyant sister Alison (Rebecca Oldfield) is about to be acrimoniously divorced after eleven years of marriage and spends her time desperately clutching a wine glass or a cigarette, or both. When her ex, Mike (Lloyd Gorman), appears, as leader of the band, there can only be more trouble.
Then there's her brother, Andy (Oliver Bennet), a hopeless dropout, vaguely idealistic, but jobless and in debt. Throw in Graeme (Richard Hurst), a well-intentioned young vicar and the revelation that Mel, Liz's long-suffering husband (Martin Hyder), harbours dark thoughts towards her (who wouldn't?), antagonistic neighbours and a couple of savage Rhodesion Ridgebacks, and you create an impossible situation whose resolution you can't begin to imagine.
We have the interval to think about it. The laughter has been almost continuous throughout the first half and the audience has enjoyed itself hugely.
But do we really care about any of these people? The young couple we do, certainly, and Graeme the vicar, perhaps, having to deal with such an unpromising collection, but the rest? I don't think so.
And yet, such is the effect of this clever and highly entertaining production that, during the second half, we find our compassion becoming engaged, even for the despotic Liz, as previously hidden circumstances about the characters' lives are revealed.
Whether or not the marriage of Scott and Rachel goes ahead, we can just begin to see faint indications of hope for all of them.
And, in any case, isn't this day—March 28 2014—a rather special one for weddings? Because at midnight tonight and throughout the coming days same-sex partners will each tie their own particular knot and history will be made.
After watching this play, we may have discovered additional reasons to wish them all well.
Reviewer: Anne Hill