Woven Bones
Laura Lindow
Cap-a-Pie in association with Durham University
Alphabetti Theatre, Newcastle
–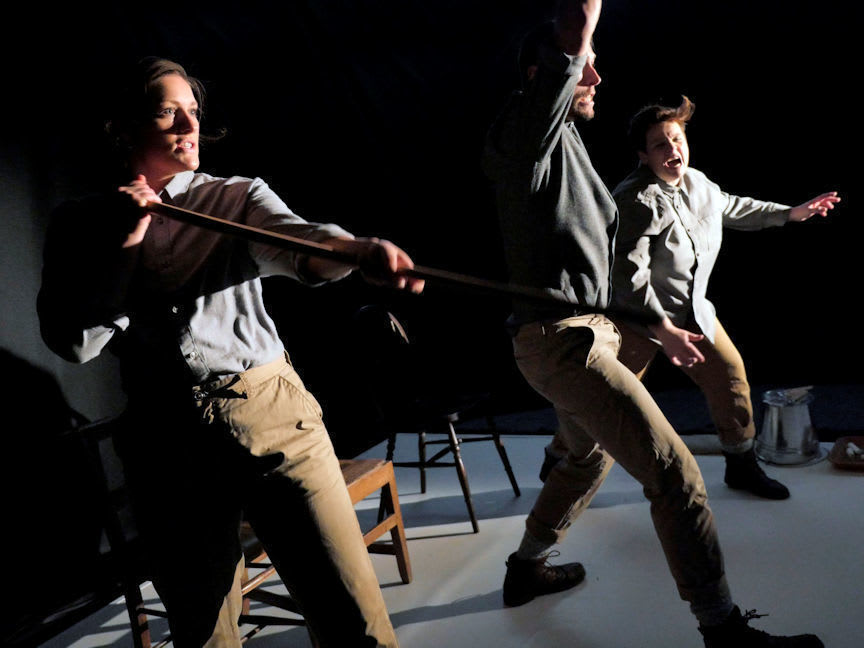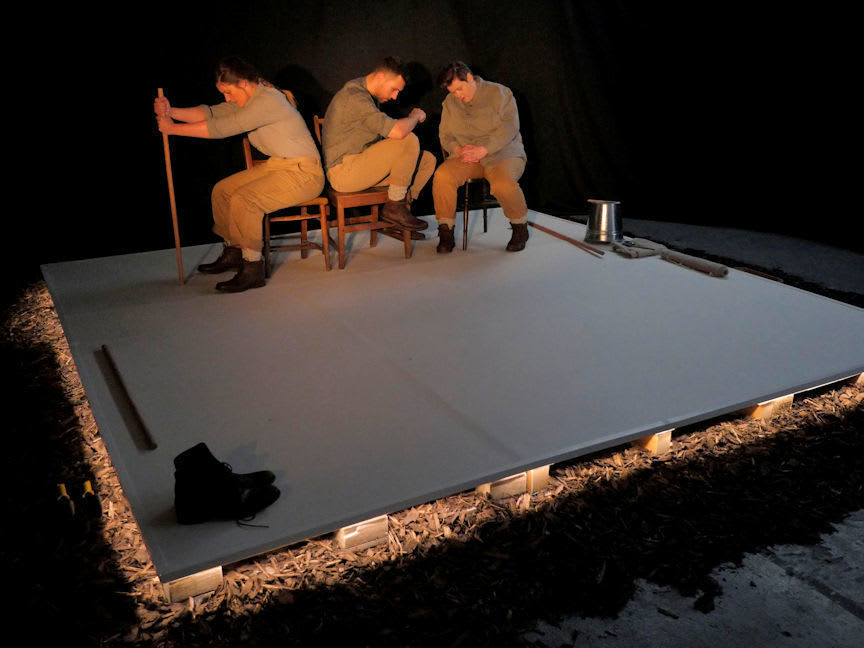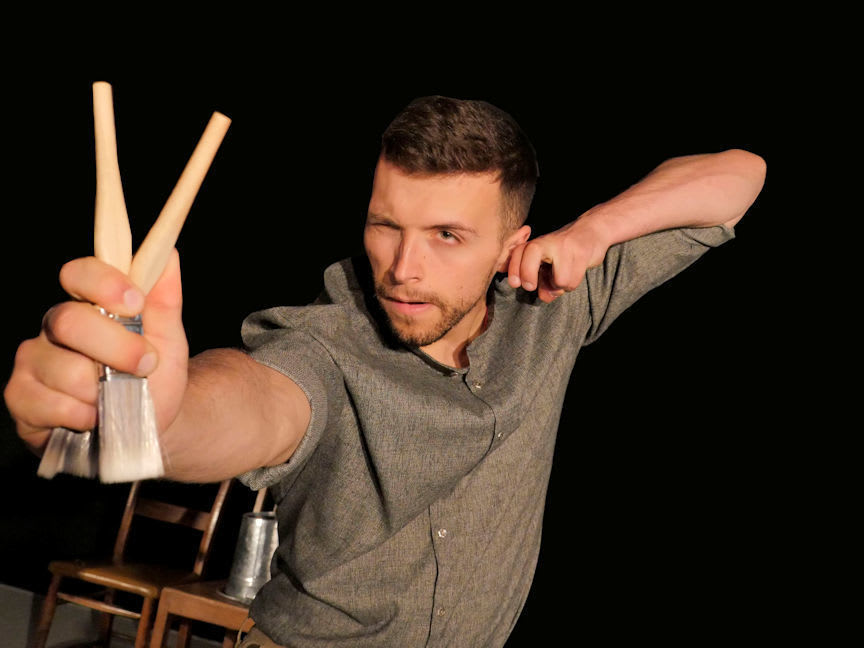 In 1650 the Scottish army under David Leslie was comprehensively defeated by Cromwell's forces at the Battle of Dunbar; in addition to many deaths (reports from the time suggest anything from 300 to 3,000), as many as 4,000 Scottish soldiers were marched from Dunbar to Durham where they were imprisoned in the then-disused Cathedral and Castle.
In 2013, a grave containing the remains of some of these men was found by archaeologists from Durham University and they began, painstakingly and using modern forensic archaeological technology, to examine their bones and learn as much as they could from them. And they learned a great deal.
In Woven Bones, Newcastle-based theatre company Cap-a-Pie and playwright Laura Lindow have created a piece of theatre which brings these bones to life. The play starts with a little boy exploring the first joys of being able to walk and run—and fall over! Beside him, two archaeologists talk of the bones they are examining and what they can learn from them.
Gradually, the spotlight moves away from the archaeologists and focuses on the boy, Joe Monroe from Ardnamurchan. Greig Adam plays Joe and Paula Penman and Gemma Stroyan all the other parts—in this scene family members but, as the play progresses, everyone with whom he comes into contact.
In short cameo scenes, we watch him grow until he is 16 (nearly 17, he insists), when, on the order of the local aristocrat, he is sent to join Leslie's army, crossing the full width of Scotland from his home on the westernmost part of mainland Britain to Stirling, then to Edinburgh and on to Dunbar. Then come the battle and the defeat, the forced march and the cold misery of being held in the dark cathedral.
Short though the cameo scenes may be, the combination of Lindow's writing and the actors' performances under the direction of Brad McCormick gives each character a life and an individuality.
Physical theatre techniques—using, for example, archaeologists' tools as weapons in the battle—and Katie Doherty's beautiful rendering of Scottish and English versions of "The Flowers of the Forest", appropriately placed in the narrative, add to the emotional impact of a story whose characters have been truly woven from bones.
Woven Bones tours to The Maltings, Berwick-upon-Tweed (29 June), The Customs House, South Shields (3 July), Arts Centre Washington (5 July) and Gala Theatre, Durham (6 and 7 July).
Reviewer: Peter Lathan