X'ntigone (after Sophocles' Antigone)
Darren Murphy
Prime Cut Productions and The Mac, Belfast
The Mac, Belfast
–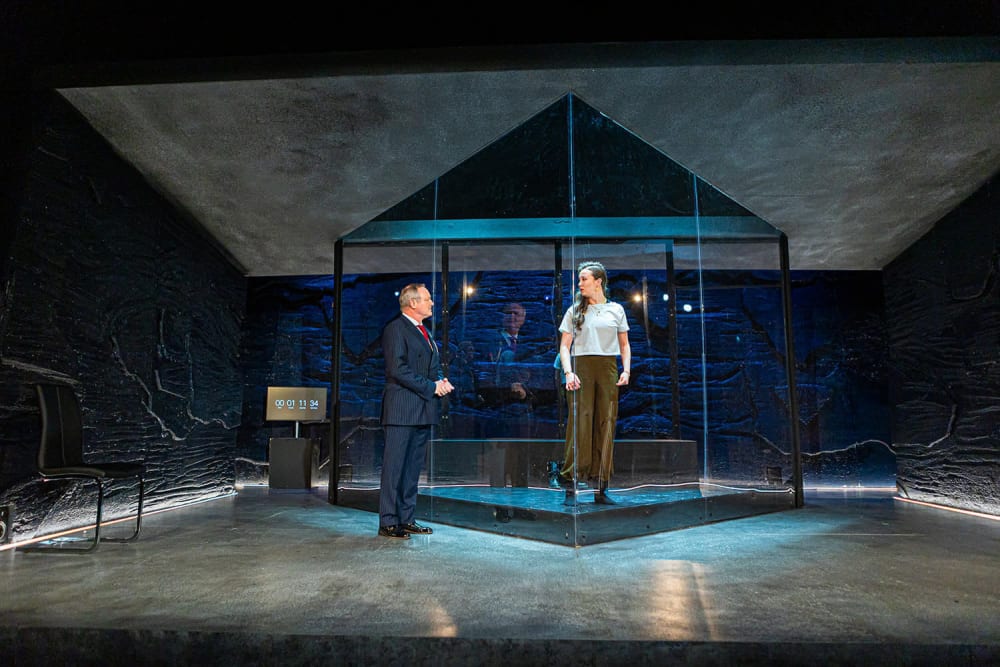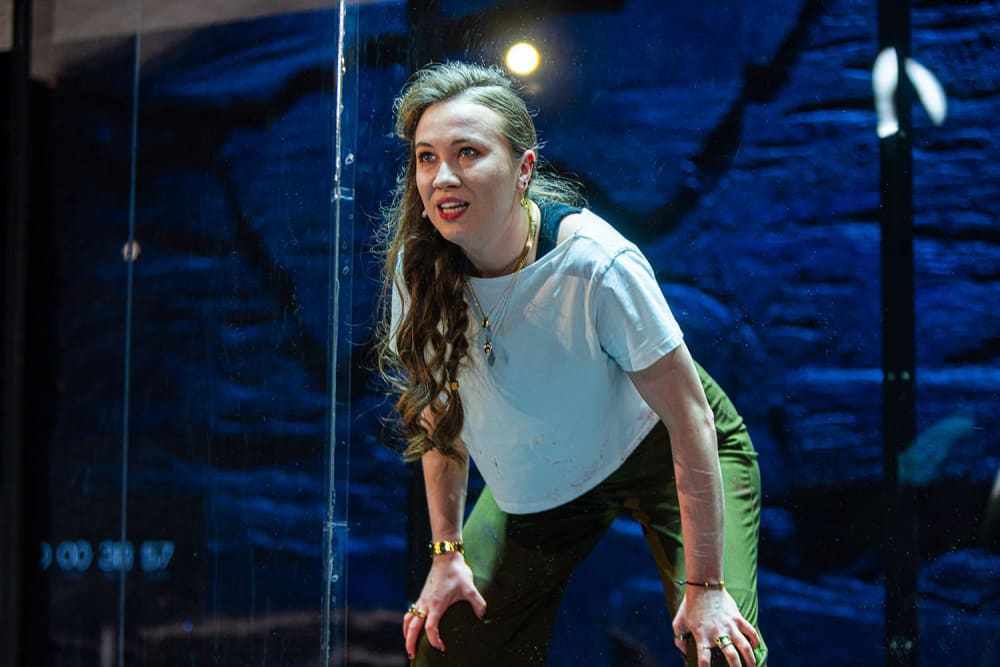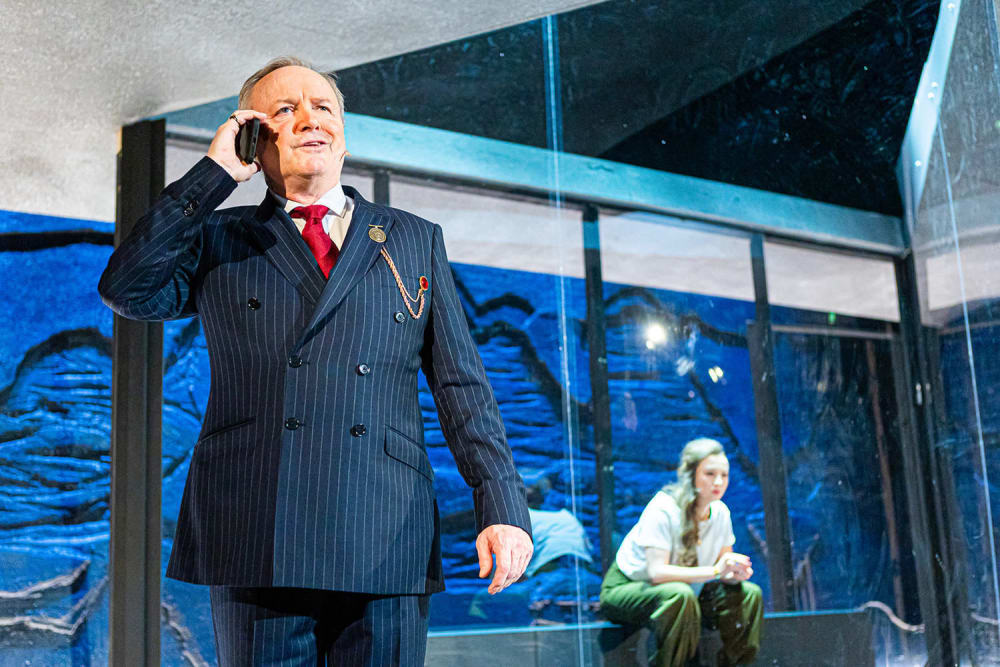 Receiving its world première at Belfast's The Mac, Darren Murphy's X'ntigone, a potently pared-back take on Sophocles' ancient tragedy, has a biting topicality and newspaper-headline immediacy that feels as if the ink might still be drying on the pages of its script.
Thebes is in turmoil. A global plague has left millions dead, its economy in free fall, trust in its political class dangerously undermined, notions of individual identity splintered into a plethora of nuanced choices filtered through gender, sexuality, class and asserted affiliations. Meanwhile, survivors of the deadly virus are caught between the violent agitation of militant anti-vaxxers and the machinations of a state desperate to reclaim popularity after draconian civil infringements with a distracting 'Festival of Liberty'.
If that all sounds familiar, it's meant to be. In colliding ancient tropes and contemporary traumas, Murphy's fresh, vital appropriation of Sophocles carries itself with bravura confidence. Driven by a sense of fierce urgency, its focus on two linchpin characters pointedly concentrates his interrogation of political expediency in a time of crisis and what it means to be a citizen, and the corrupted responsibilities and responses that ensue.
It's in the broken relationship between the titular, status quo-refusing, self-identifying X'ntigone and her captor-uncle, King Creon, whose claims to defending democracy disguise authoritarian leanings demanding obeisance to the party line, that Murphy's updating zeroes in on the woefully tendentious here and now.
Director Emma Curtain's clean, concise production draws fine performances from Eloïse Stevenson's radically-inclined X'ntigone and Michael James Ford's Machiavellian Creon.
Imprisoned in a subterranean cell, Stevenson's X'ntigone has a granitic inner core, outwardly etched with the scars of her self-harming, defiant in the face of confinement, acidic in her dealings with her royal gaoler. It's a powerful, adroitly contained performance in the confining triangular thumbprint of her enclosed dungeon.
Ford's manipulating Creon is establishment privilege personified, his avuncular, cultured exterior masking a menace that leaks out with every text message and phone call betraying the chaos and danger of the world outside.
Ciaran Bagnall's atmospheric lighting and artful set—hollowed-out cavern walls framing a sealed, high-tech glass cell—sport operatic flair in condensing complexity into a simple but telling image. The striking 360-degree sound design by Gareth McConaghie makes its own eloquent contribution to the inference of the watching audience's complicity.
There's much, occasionally too much, packed into a 75-minute-long two-hander where classical allusions ring out with starkly apposite modernity. Glancing references to the coronavirus pandemic and the rhetoric of a government preoccupied with its own survival at the expense of others occasionally trip over their own heavily weighted feet, but X'ntigone remains a forceful commentary fully articulating the arguments of its ancient source.
Reviewer: Michael Quinn