XENOS
Director, choreographer and performer Akram Khan, music Vincenzo Lamagna
Akram Khan Company
Curve Theatre, Leicester
–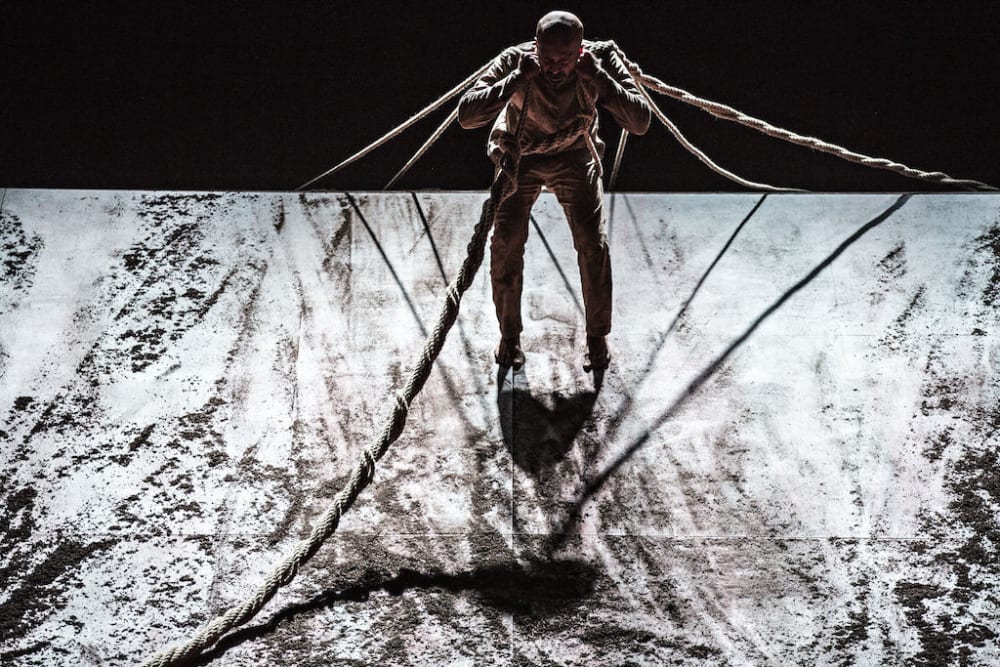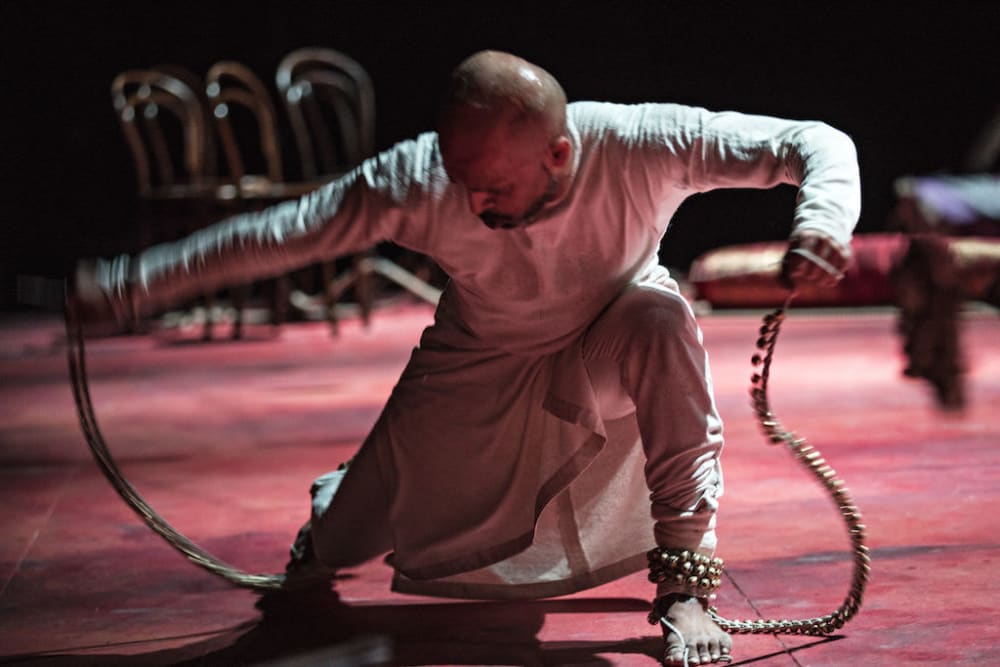 Inspired by Prometheus and featuring a fusion of kathak and contemporary dance, XENOS—the Greek word for stranger—is a gripping and poignant tribute to the 4.5 million non-white men mobilised to fight in the First World War, 1.5 million of whom were from India.
Acclaimed dancer, choreographer and creator Akram Khan has now called time on his own performing, with XENOS his last ever full-length solo performance. Curve is privileged to feaure Khan as an Associate Artist and these performances will be his last of this piece in the UK. His body has told him "enough is enough", although this is not evident in this production with Khan's performance so physical and grinding in its power.
The heart of the storytelling involves an Indian dancer at a wedding, taken to fight a war in a foreign land for "King and country". The horror, as well as the boredom and exhausting conditions of the conflict, are fully represented here, but there is so much more to this piece. Rich in layers of meaning and interpretation, the idea of a stranger in a strange land and the impact of this on identity reflect our world now, as well as reaching back to commemorate the sacrifice of others.
With house lights up, B C Manjunath on percussion and "kannakol" (vocal percussion) is accompanied by haunting laments sung by Aditya Prakash. Chairs are lashed together by ropes, more ropes snake down a striking slope cutting across the stage. There is a swing, cushions, a table. Khan appears and spirals, twists and stamps his kathak wedding dance, ankles heavy with ghungroo bells. Khan seems to "riff" off the musicians, his movements following the rapid kannakol rhythms.
A match is struck, the musicians fade offstage, and all that is familiar is dragged up the slope, pulled by the ropes and a sinister, unseen force. Khan's ghungroo bells unravel to become chains or puppet strings, his movements awkward, controlled by another force. Later, his bells become an artillery belt, he lays cables of rope connecting to a gramophone which speaks the names of soldiers, the "voices in the mud", haunting and poignant.
Khan represents Soldier X, one man but also the everyman, the many unknown soldiers. On stage, five musicians appear "on high", bathed in golden light, sometimes creating a throbbing, often menacing soundscape, but also a stunningly beautiful sequence to Mozart's "Requiem Mass in D Minor".
Mirella Weingarten's monolithic slope stands proud mid-stage, the top of which is both "over the top" in its literal WWI sense, but also the edge of the unknown, the earth's surface, a tipping point. Sometimes pink, sometimes monochrome, intriguing shadows and mood are cast on the clay and soil strewn across the slope through Michael Hulls's lighting.
The staccato effect of the earlier kannikol appears later as gunshots, as Khan reels from a round of sniper fire. Vincenzo Lamagna's sound design and music score is pounding and atmospheric, although unfortunately parts of the small amounts of dialogue (written by Jordan Tannahill) aren't audible, being frustratingly faint at times.
Khan refers to himself as instinctively collaborative and whilst he is in effect, Xenos, alone and stripped back to his core self, the combination of musicians, props, design, lighting and sound create a mesmerising whole, but each a character in the story.
This is a performance which spans ancient and modern, the mystical and brutal realism. Prometheus-like, Khan gives us fire and clay but his body, expertly and movingly, speaks the language of burden and tragedy.
Reviewer: Sally Jack