Year of Wonders
Adapted by Mike Alfreds & Jane Arnfield from the novel by Geraldine Brooks
The Forge and CaroleW Productions
Alphabetti Theatre, Newcastle
–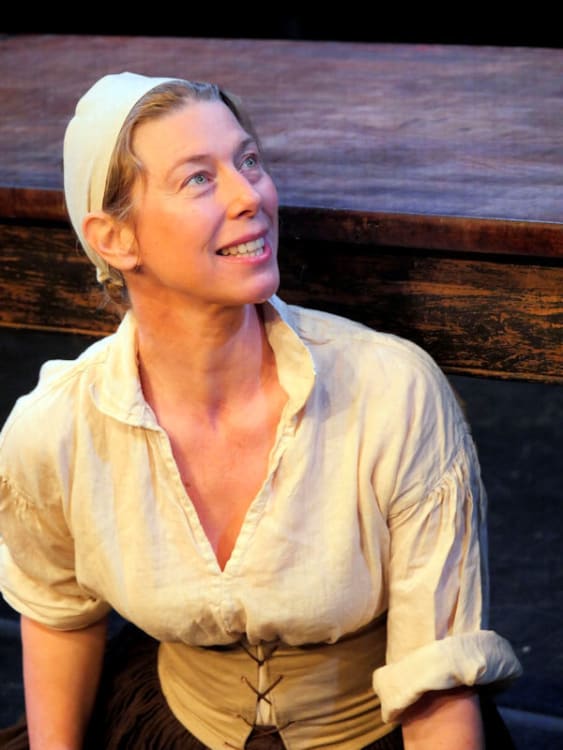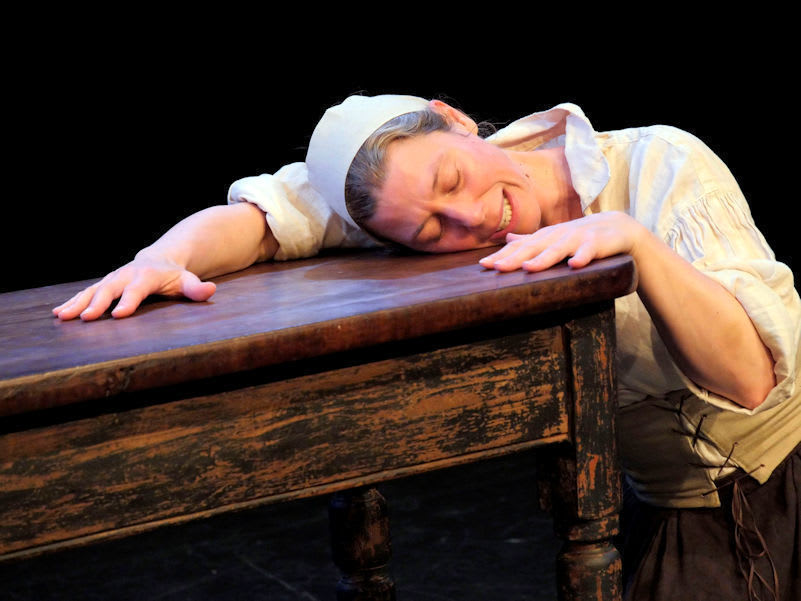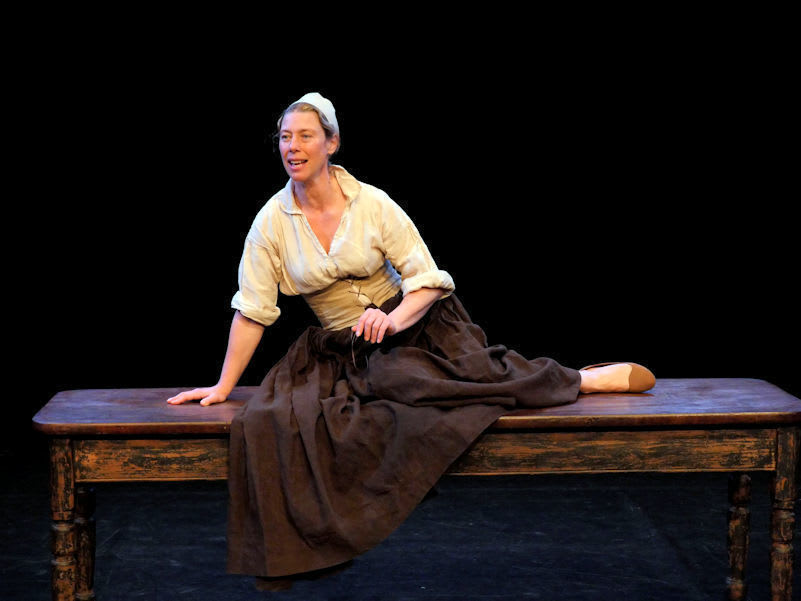 In 1665, Bubonic Plague came to the village of Eyam in Derbyshire in a flea-infested parcel of cloth. The villagers bravely decided to cut themselves off from the outside world to prevent it spreading elsewhere.
This act of courage was commemorated in a 1970 play, The Roses of Eyam by Don Taylor, which premièred at the Northcott Theatre in Exeter and was made into a TV film in 1973. It was revived as a promenade production performed by the villagers of Eyam in 2015.
Then in 2001, Australian American Geraldine Brooks wrote her first novel, Year of Wonders, which became an international best-seller, telling the Eyam story through the eyes of a young woman of the village, Anna Frith.
Veteran theatre director Mike Alfreds and actress Jane Arnfield, who previously collaborated on the hugely successful The Tin Ring, have adapted the book as a one-woman show with Arnfield playing Anna Frith.
With nothing to support her except a costume and a table (design by Imogen Cloët), she takes on the challenge of telling the story of the book. But this is no story-teller narrating someone else's tale; this is Anna Firth talking to us, making eye contact with us, revealing her deepest feelings, of both sorrow and joy, to us—an intimate sharing of her life.
It is approximately 75 minutes of full-on, in-character performance and Arnfield is nothing less than stunning. The story is full of incident, of love and sacrifice, of fear and blame, covering the stories of the families and individuals she knew, and Brooks's words and Arnfield's performance, guided by the sure hand of director Alfreds, bring them to full, vivid life.
Undoubtedly, Year of Wonders will go the distance as The Tin Ring did five or more years ago. Excellent writing and an exemplary performance certainly deserve it.
Reviewer: Peter Lathan