Yellow Face
David Henry Hwang
Special Relationship Productions
Park Theatre (Park 90)
–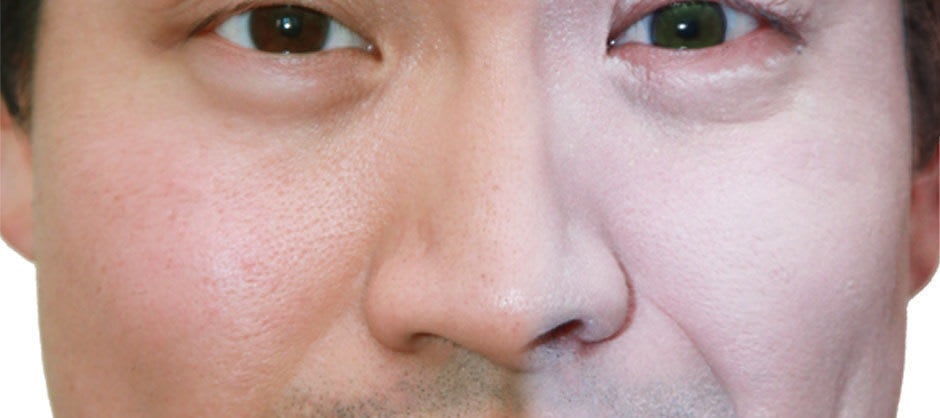 The controversy over the failure of the RSC to cast any British Asian actors in major roles in their production of The Orphan of Zhao was a reminder that issues of ethnic casting as still very relevant and to some extent that is what Yellow Face is about.
David Henry Hwang's play, which premièred at Los Angeles' Mark Toper Forum in 2007 before winning an Obie on Broadway, begins with that earlier controversy over the casting of Jonathan Pryce as the Eurasian Engineer in Miss Saigon when it transferred to New York.
Hwang has said he began with the idea of a "mock stage documentary" and he draws on other real events, including the indicting of Chinese American scientist Wen Ho Lee and accusations brought against Hwang's own banker father. He makes himself a leading character, using that to make a scathing exploration of attitudes and accommodations that becomes very funny as he explores the whole idea of ethnicity in the theatre business and in the wider world.
Kevin Shen plays DHH (Hwang) and Ben Starr Marcus G Dahlman, a young actor whom Hwang cast in his play Face Value believing him to be Chinese. That starts Marcus on a successful career as an "Asian" actor and sees him become a leading activist for Chinese America. Director Alex Sims gets excellent performances from these young actors, both making their debut professional stage appearances.
Veteran performer David Yip plays DHH's father, another lovely performance of a man caught up in his own dream of America, as well as several other roles including Wen Ho Lee. John Shwab, Gemma Chan and Davina Perera play a host of other characters: family, politicians, journalists, actors and theatre management including Cameron Mackintosh, Jane Krakowsky, Joseph Papp, Dick Cavett and Lily Tomlin.
Christy Meyer plays an announcer, who often helps the audience to keep track of just who everybody is, and in a scene which forms the crux of the play a journalist, clearly based on a real one but identified her as "Withheld on Advice of Counsel" in a confrontation with DHH that has her claiming that white Americans are just Americans whereas those of other ethnicities have divided loyalties. It is she who, while claiming to be an objective reporter, is making news out of supposed action against American interests.
It is a play of complex argument but it is clearly presented, elegantly set by designer Lily Arnold to be swift moving. A simple platform with sometimes lit panels and a few stools forms the centre of an acting area that can spread into the audience and with lighting of pin point accuracy by Joshua Carr that helps to punctuate the action while still keeping it moving.
Can you really be whatever you want to be in modern America? Who are we anyway? Hwang's play goes much further than exploring acting in yellow face or colour blind casting and this stimulating and savagely funny British première makes a splendid opening production for the studio space of Finsbury Park's new theatre.
Reviewer: Howard Loxton