Yesterday's Tomorrow
Gene David Kirk
Drayton Arms Theatre & Postscript Theatre
Drayton Arms Theatre
–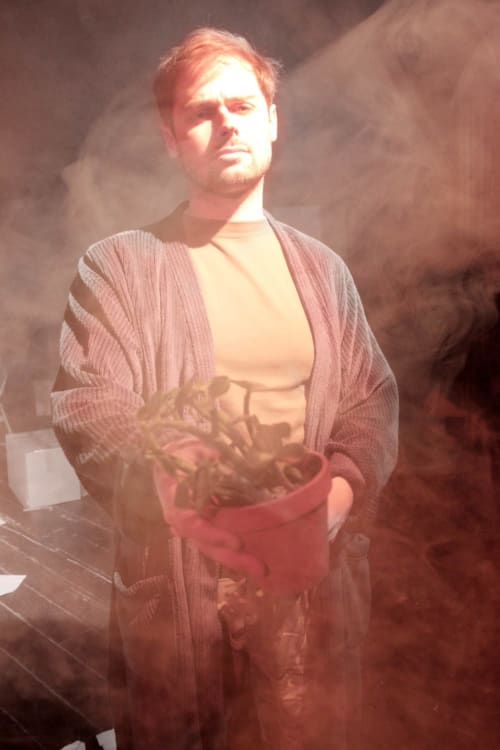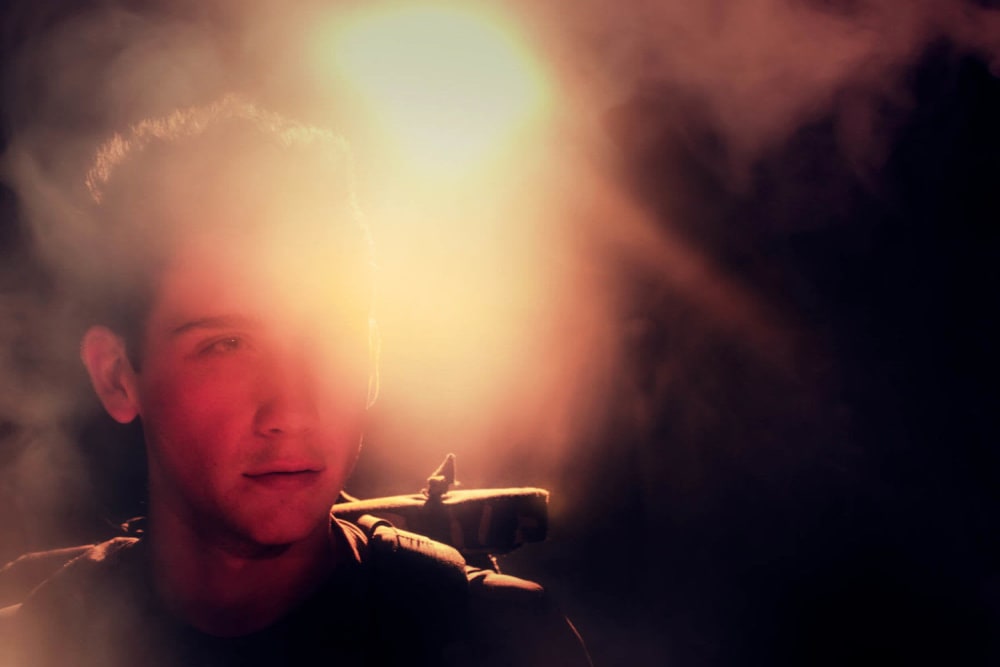 Based on actual events, this is montage of memories in which former soldier Ian looks back to events during his final posting before leaving the service.
He was serving then with a peacekeeping force in a country that is unnamed but whose language suggests it is somewhere like Kosovo. It is there that he met, and became increasingly close to, fellow soldier John.
These are two men from very different backgrounds but they share something that then, in the army, they could not acknowledge: a secret that subtly grows in importance.
Kirk quickly and clearly establishes their differences in their parallel and sometimes overlapping responses to the same situation, checking out a foul-stinking, blasted building and the starving wounded within it. Ian (Ben Carpenter) and John (Matthew Schmolle) both find this appalling but middle-class, well-spoken Ian shows a sensitivity and compassion for others missing in John's responses which centre on his own discomfort.
The scene allows both actors to establish their characters and enables director Hamish Macdougall to establish a pattern of naturalistic playing within a format of stylized theatricality, which works admirably throughout the production. He opens up the whole black-painted room as a playing space, cardboard boxes form the setting, removed to reveal actors and used to store props, folding chairs and a café table are brought forward when needed.
Varied episodes introduce hardened NCO Simon (Nicholas Waters), a sexual predator on local women, who relaxes military discipline to take rookie Paul (River Hawkins) under his wing. They describe gruesome scenes of rape, torture and murder and show the different responses of the soldiers to the people they are policing with Provence Maydew as a number of misused women and Lewis Griffith as a subservient waiter, one of those left behind to clear up the mess when the soldiers depart.
There is no clear-cut narrative but we see John and Ian being drawn closer together and, though in essence this is Ian's story, the backlog perhaps that caused the dramatist himself to suffer post-traumatic stress disorder, it is Schmolle's John who without sentimentality pulls at the heartstrings as he faces his own feelings.
Ian finds just six living things among the devastated houses he enters: plants, no living humans, no animals. He takes them away and he nurtures them, a metaphor for well-meaning intentions despite the hopelessness of such situations.
This play isn't perfect but in 70 minutes it encapsulates the problems of such peacekeeping missions, not least the lack of understanding and language skills of those assigned to them, and adds in the pressures of military homophobia in a subtly told love story that is performed with style and conviction.
Reviewer: Howard Loxton