You Bury Me
Ahlam
Paines Plough, The Royal Lyceum Theatre Edinburgh, The Women's Prize for Playwriting, 45North and Orange Tree Theatre in association with Bristol Old Vic
Olive Tree Theatre
–

Listing details and ticket info...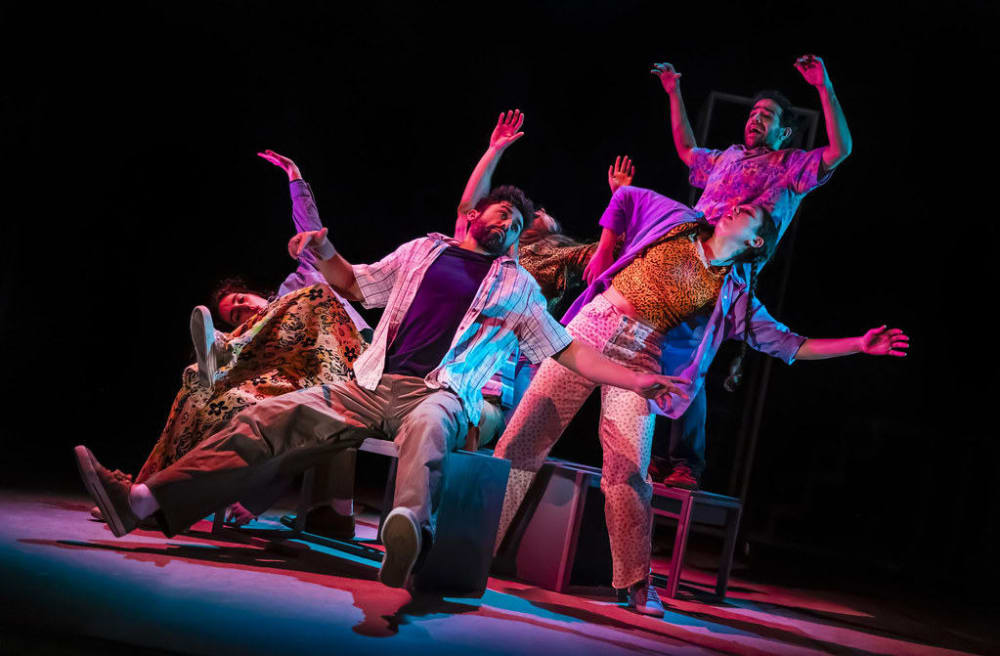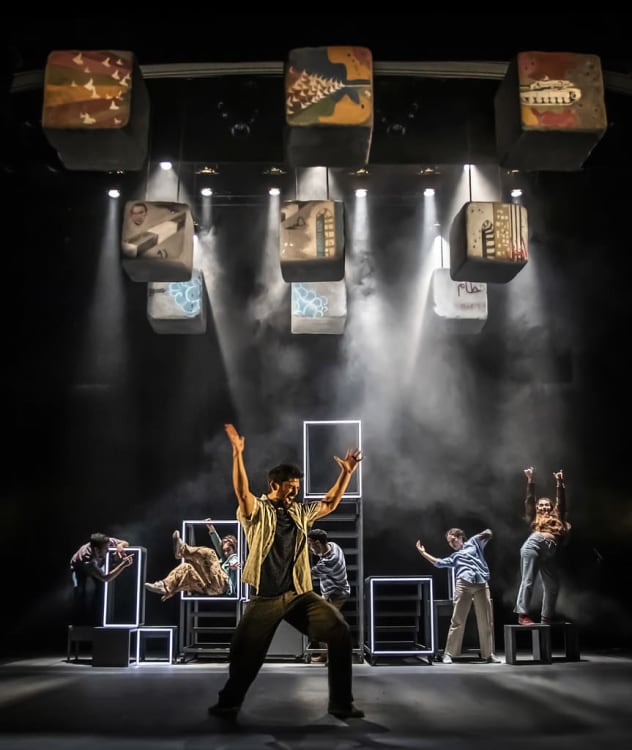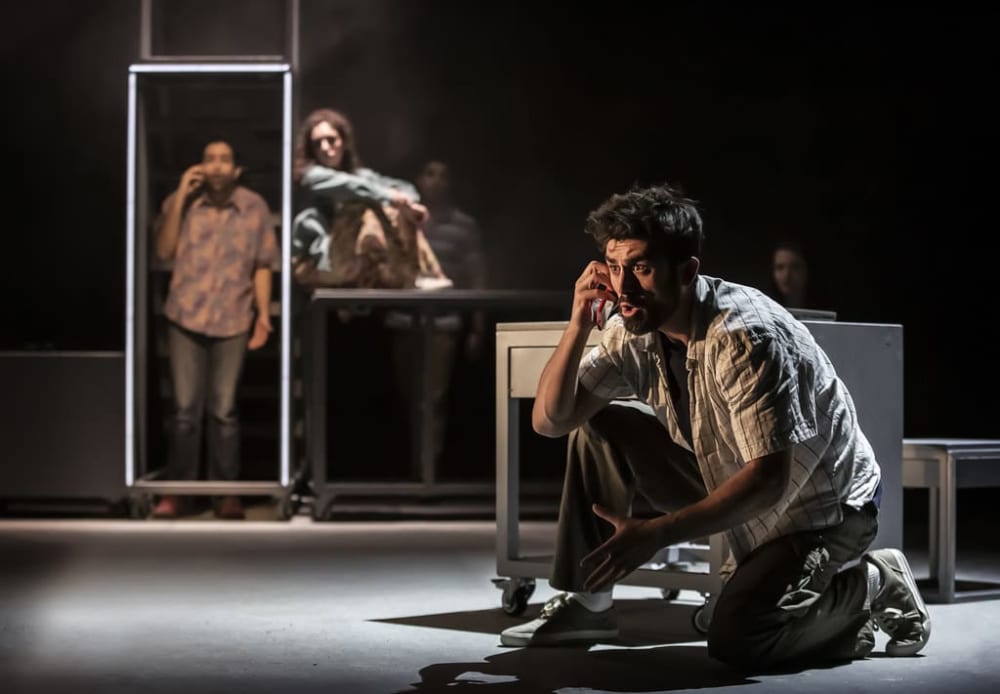 It is significant that the writer of this play set in Cairo in 2015 uses the pseudonym Ahlam, for it presents a generation of young Egyptians who live in a society where, for them, fear is always a factor. Young enough to still be discovering who they are they but old enough to have experienced the euphoria of the 2011 Revolution that seemed to promise change and personal freedoms but was instead taken over by a perhaps even more rigid regime.
Six young people wielding microphones form a chorus that, in a barrage of words and movement, suggest the excitement of the city and express the frustrations of youngsters like them.
When they put down the microphones, they become individuals and the stories personal. Blogger Osman (Tarrick Osman) is a political activist, his online protest risking discovery as he tries to fan "the dying embers of hope," but for his sister Maya (Yasemin Özdemir) and their friends, it is the constraints on their private lives that take the foreground, their minds are on sex just as much as on politics.
The play's title is a Levantine Arabic expression of affection. "You bury me" is a way of saying life is not worth living without you: but what can you do when your love is taboo?
Osman's friend Rafik (Nezar Alderazi) flees from his home and takes refuge with Osman when his father finds out he is gay, though to Osman's horror, he still risks going on using Grindr.
Teenage Maya wants to try everything, from cannabis to canoodling; her hedonism shocks her straight-laced best friend Lina (Eleanor Nawal), who is a Coptic Christian, but they are increasingly drawn to each other.
Lina's brother Tamer (Moe Bar-El) and Muslim Alia (Hanna Khogali) have also found themselves irresistibly attracted. What if her family discover their secret? They are right to be frightened.
If you can't live your private life without the risk of being "disappeared" or resorting to a reckless escape plan, what chance do you have of promoting political change?
This is a serious play that is at the same time very funny, whether it is Lina and Maya getting high or Alia and Tamer making a first attempt at intimate touching, a scene that is simultaneously understanding and hilarious, and Nazar Alderazi as Rafik is equally moving describing his first same-sex encounter.
Katie Posner's direction blends all the these elements in a production that seems a celebration of the human spirit as much as a depiction of constrained lives.
"Who is looking?" Alham's characters ask, "We are not making a difference. Nobody cares about Egypt." Their play doesn't lecture on Egyptian political history but makes its points movingly through the personal. Perhaps that may increase awareness, for it is an engrossing 90 minutes of drama.
Reviewer: Howard Loxton