Zoë

A Good Catch and Cluster Arts
Assembly Roxy
–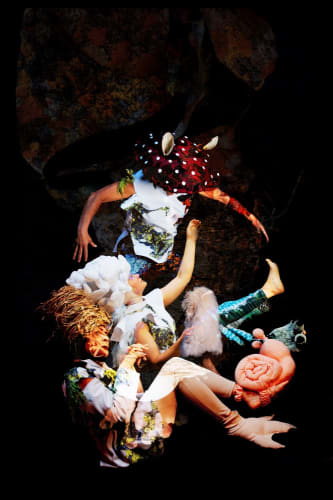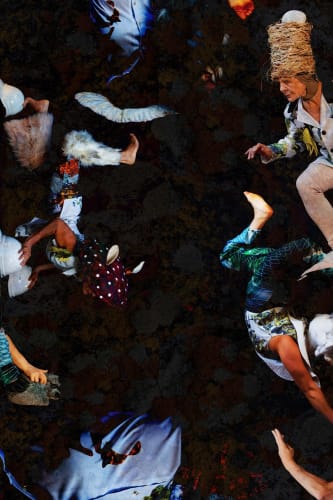 Multi-awarding winning circus company A Good Catch returns to Edinburgh with its new show, Zoë: a breathtaking exploration of the impact of capitalism on the natural world.
The abstract costumes are finished off with sculptural hats representing the sky (atmosphere), a mushroom (plant life) and a bird's nest (the animal world). The three play around a table which begins to serve as the divide between below and above ground. It is the earth, stable and fully supportive of all lifeforms.
The energetic, multi-generational cast work in perfect collaboration, an idea emphasised by rhizomatic projections on the flipped table, the performers and the back of the stage—everything is connected. However, things frequently go off-kilter with the intervention of man, and one element becomes more of a burden on the others. Hard hats, a sign of industry, disrupt the natural order of things and put the sky in an awkward position. The animal kingdom can barely support itself as the table slants.
However, after a time, each character adapts to the new environment, so life can continue for now. This makes the salient point that the climate crisis is having an appalling and cruel impact on all lifeforms on this planet, everything goes out of balance, but nature continues to adapt when it can. Yet, in the end, the upturned table-earth is spun freely by the atmosphere until it is left alone, lifeless in the void.
It's a compelling piece of circus theatre with some truly jaw-dropping moments of acrobatic strength and dexterity, which sadly only runs until Sunday 14 August—hear Zoë roar while you still can.
Reviewer: Tony Trigwell-Jones