Zoraida di Granata
Gaetano Donizetti, libretto by Bartolomeo Merelli
Wexford Festival Opera
Wexford Festival Opera, Ireland
–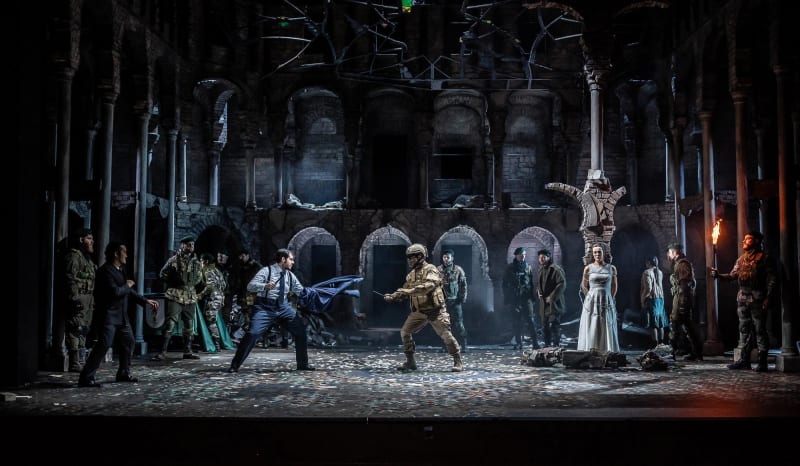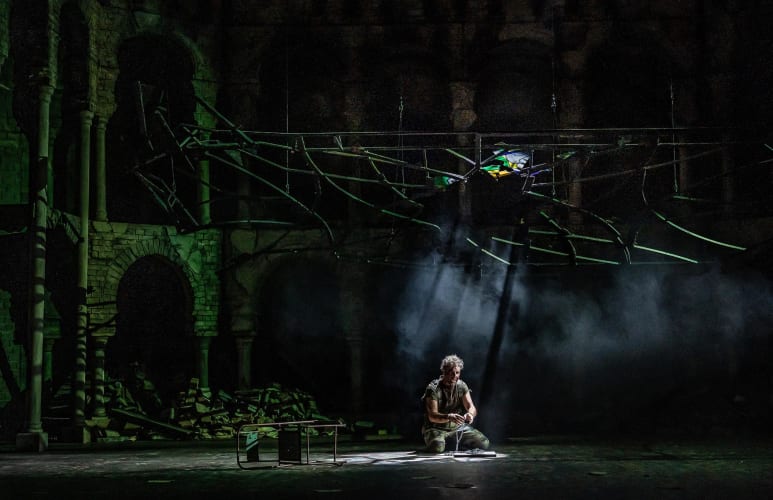 Wexford Opera Festival has produced more operas by Donizetti than any other opera festival in the world. Zoraida di Granata, written when he was 24-years-old, was his first big success.
Wexford is staging the 1832 version, which was not performed in 1832 because one of the tenors died and Donizetti had to quickly rewrite the score to accommodate a contralto. So, Bruno Ravella's production, conducted by Diego Ceretta, could be described as a world première.
Granata is under siege from Spain. The action, originally set in 1480, has been updated and moved to Sarajevo in 1992–1996. The town is in ruins. The stage is full of rubble. The all-male chorus is in full military combat. Audiences cannot fail to think of the brutal conflict going on in Gaza.
King Almuzir (Konu Kim) loves Zoraida (Claudia Boyle), who is betrothed to supreme military commander Abenamet (Matteo Mezzaro). Almuzir hopes Abenamet will be killed in battle and, when he is not, he has him arrested on a false charge of high treason and sentenced to death. To save his life, Zoraida agrees to marry Almuzir. Abenamet is not grateful. He thinks she has betrayed him.
All three characters, blinded by passion, suffer deeply. Aria follows aria, expressing more and more anguish. There is some fine music and singing. Claudia Boyle is absolutely steadfast. Kou Kim is particularly impressive. He acts the despot with subtlety. I particularly enjoyed the trio in act one which develops into a quartet.
The rushed happy ending, with Almuzir suddenly admitting shame and remorse and giving Zoraida and Abenamet his blessing, is so unbelievable as to be comic.
Wexford's Zoraida di Granata can be viewed free on the OperaVision channel.
Reviewer: Robert Tanitch