Future of Derby LIVE uncertain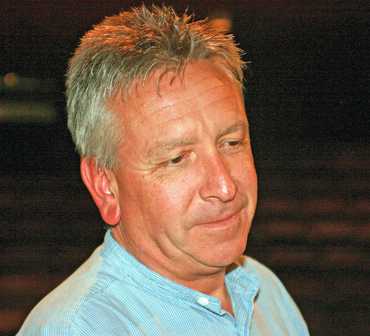 The future for Derby LIVE is less certain. Unless it can access new funding, it will no longer be involved in produced theatre.
It will continue to programme the Assembly Rooms and the Guildhall Theatre as well as developing and expanding its programme of outdoor events and festivals.
Derby LIVE's artistic producer Pete Meakin says the organisation will be a tough act to follow.
"We've always said that we would rather be judged by what we do rather than what we say. Over the three years that Derby LIVE led produced theatre in the city, the numbers are pretty impressive.
"Our average attendances were consistently above the national average and we commissioned and produced seven world premieres of plays and six new musicals.
"We did a number of productions by leading contemporary playwrights who previously had little or no professional exposure in the city, playwrights including Conor McPherson, Brian Friel, Marie Jones and Katori Hall. And Peter Ireson (director of Derby LIVE) got the theatre manager of the year award.
"We've had one West End transfer, Onassis (with Derbyshire actor Robert Lindsay), which played to more than 100% attendance at Derby Theatre because we put an extra row of seats in.
"I can't go into details now because negotiations are at a critical point, but there's a strong possibility that we could be having our second West End transfer as well.
"The evidence is there—we've got a pretty impressive track record. I think we're handing over produced theatre in a very good state. It's up to whoever takes up the baton to improve on what we've done."