Crazy For You
Author(s): Music and lyrics by George Gershwin and Ira Gershwin, book by Ken Ludwig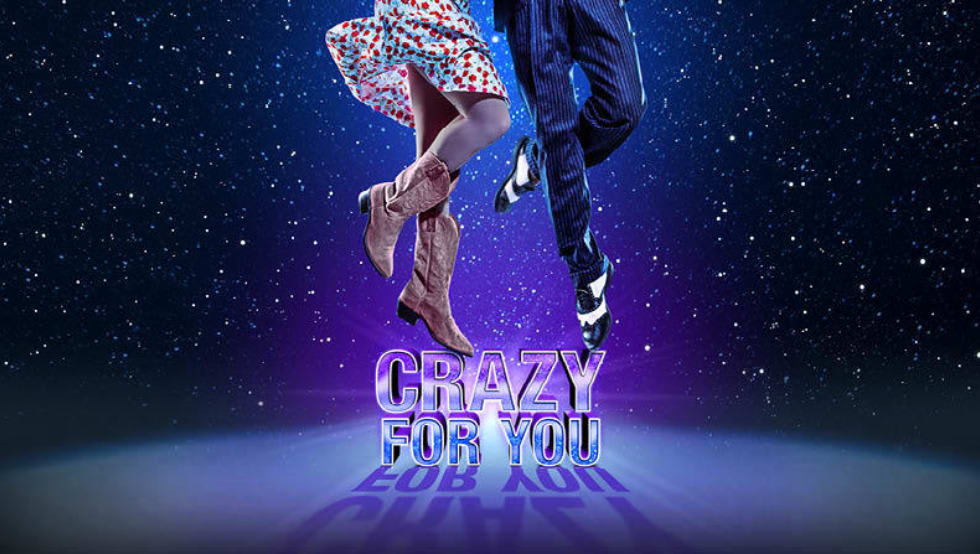 Theatre-mad Bobby Child is torn between his show-business dreams and his rich, demanding New York fiancée and rich, demanding New York mother who want him to run the family bank. On his mother's insistence, he reluctantly heads west for the bygone mining town of Deadrock, Nevada, to foreclose on a mortgage.
There he finds the mortgage in question is on a dilapidated Victorian theatre and the owner's daughter Polly is the girl of his dreams. Desperate to prove his good faith and win her love, Bobby lights on the idea of putting on a show—complete with glamorous dancers from New York's Follies—to save the theatre and renew the town...
This musical is packed with Gershwin melodies (including "Someone to Watch Over Me", "Embraceable You", "I Got Rhythm" and "They Can't Take That Away from Me").
This new production, which celebrates the work's 30th anniversary, is directed and choreographed by Susan Stroman, winner of five Tony and two Olivier Awards for productions including The Producers, Contact and The Scottsboro Boys.
Performances