Finding Magic
Author(s): Beverley Bishop
Running time: 0h 50min approx
Age recommendation: 16+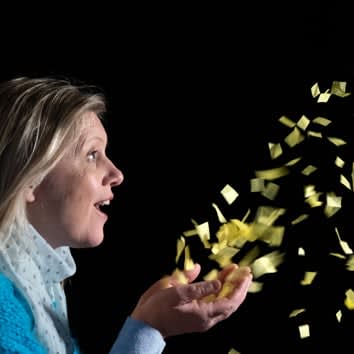 Do you believe in magic? Bev does, but after the death of her son Jess she thought she'd never find her magic again.
This remarkably uplifting true story of personal survival and triumph shows how she survived her grief and found new hope. Beverley uses storytelling, film, clowning and magic to introduce and demonstrate her new reality of unpredictable triggers, clichés and flashbacks.
The audience are invited to share the new-found surreal humour she deploys to find peace after bereavement.
Performances