Kathy and Stella Solve a Murder!
Author(s): Book and lyrics by Jon Brittain, music and lyrics by Matthew Floyd Jones
Company: Francesca Moody Productions, Kater Gordon, Wessex Grove and Fiery Angel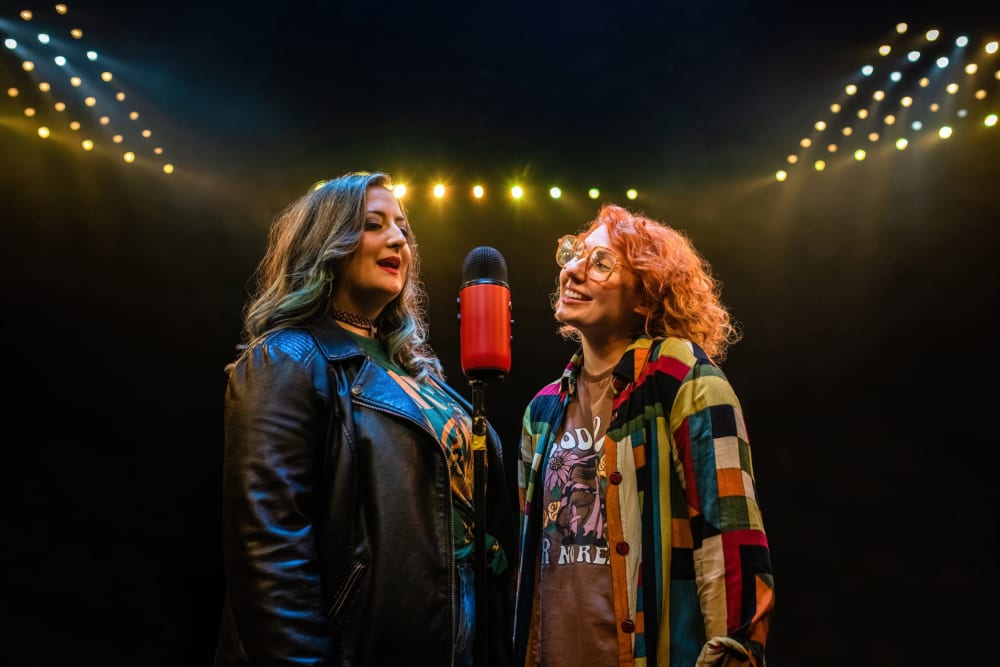 "This is impossible! We've got no motives. No suspects. We don't know anything! Who knew solving a murder would be so hard?"
BFFs Kathy and Stella host Hull's least successful true crime podcast. When their favourite author is killed, they are thrust into a thrilling whodunnit of their own!
Can they crack the case (and become global podcast superstars) before the killer strikes again...?
Performances