Private Lives
Author(s): Noël Coward
Company: Theatre Royal Bath Productions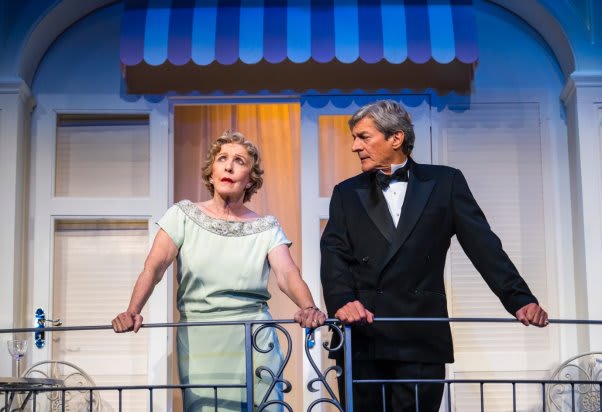 Noël Coward's comedy Private Lives starring Nigel Havers and Patricia Hodge heads to the West End.
Ex-spouses Elyot and Amanda are honeymooning with their new partners in the South of France only to find themselves in adjacent hotel rooms.
Their initial horror evaporates as, in no time at all, they're rekindling their previous passion.
But when they daringly elope to Amanda's Parisian flat, their lust thaws as quickly as it had reignited and they resume the slanging match which drove them apart in the first place…
Performances