Private Lives
Noël Coward
Theatre Royal Bath Productions
Ambassadors Theatre
–

Listing details and ticket info...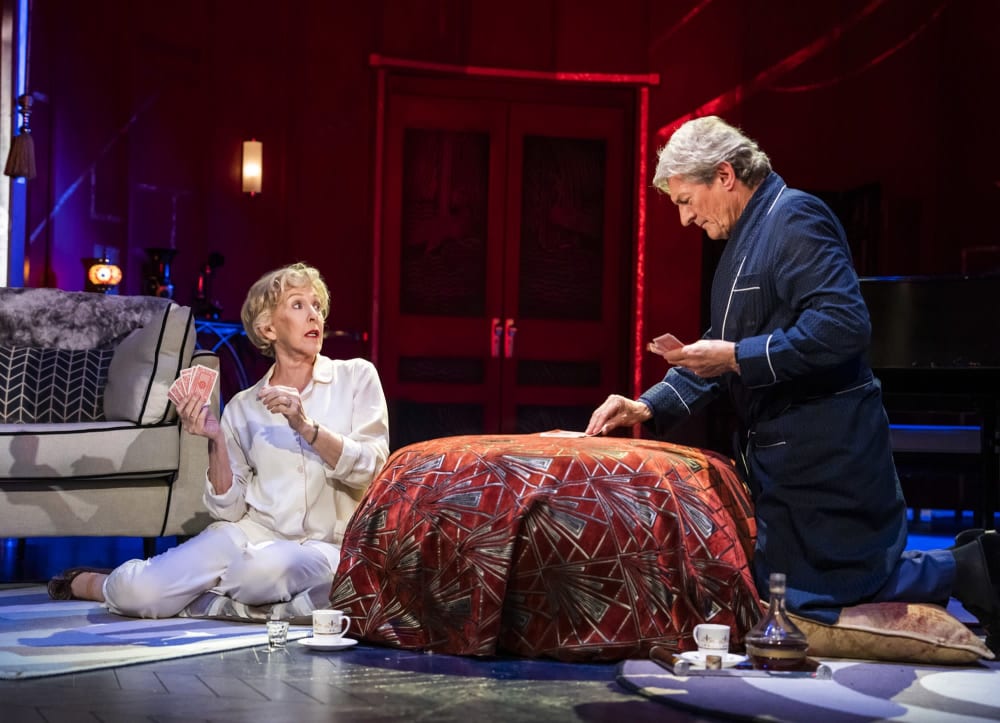 This comfortable revival of Noël Coward's Private Lives with Nigel Havers and Patricia Hodge is a conventional but very enjoyable exposé of the louche, wealthy and aimless 1920s set.
Amanda (Hodge) and Elyot (Havers) are divorced and married to other people; by chance, they find themselves in adjacent rooms on honeymoon in Deauville with their new spouses (Sibyl, a shrill and needy Natalie Walter and supercilious Victor, played by Dugald Bruce-Lockhart).
When Elyot and Amanda inevitably meet, their volatile relationship reignites and the two recklessly flee to Paris, leaving cursory notes and abandoning their bewildered spouses.
After shacking up for some days in Amanda's opulent Parisian flat, the old irritations surface and marital squabbling and bickering eventually becomes nasty and violent. Sibyl and Victor inevitably show up, leading to further farce and recrimination.
Patricia Hodge oozes sarcasm, boredom and disdain, but her new husband, Victor, adores her, (partly because she doesn't treat him very well—another acerbic Coward observation of marriage).
The mild-mannered Havers is sometimes less than convincing as Elyot, not quite conveying the tempestuousness of his relationship with Amanda. Although he's portraying a spoiled, rich 'lounge-lizard', perhaps he should have played Victor and the younger Bruce-Lockhart, Elyot. Natalie Walter as Sybil is very funny as Elyot's second wife.
This is a very solid and faithful production; with a little recasting, Coward himself might have been satisfied.
Reviewer: Tim Fox