Standing at the Sky's Edge
Author(s): Richard Hawley and Chris Bush
Company: Sheffield Theatres and the National Theatre in association with Various Productions
Running time: 2h 40min approx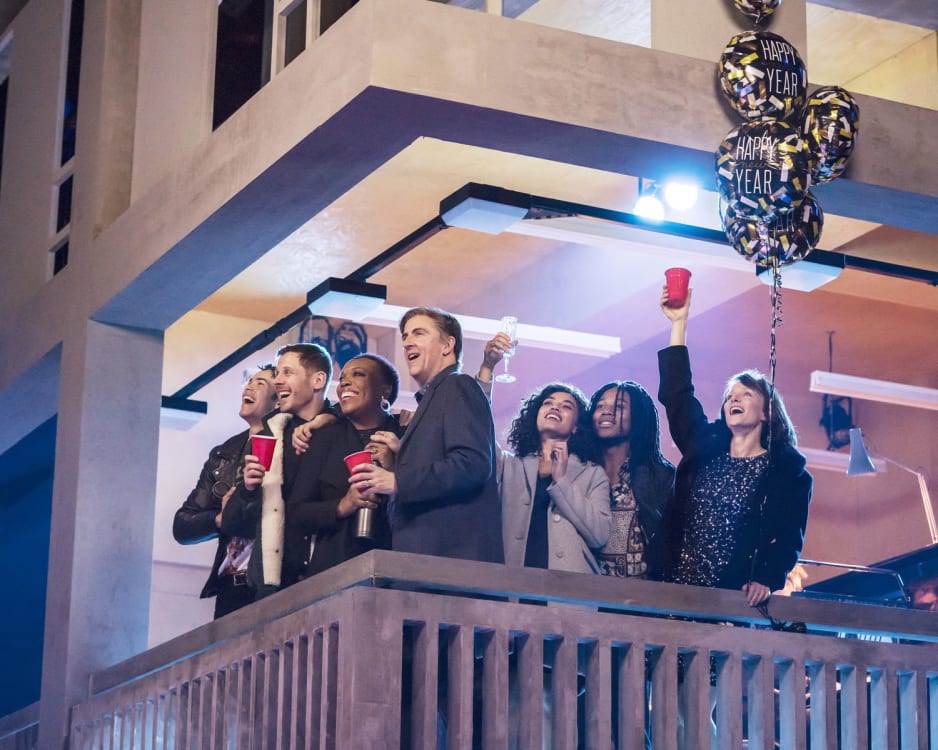 Poppy wants to escape her old life.
Joy and Jimmy want to spend the rest of their lives together.
Rose and Harry want the new life they've been promised.
This is Park Hill—concrete utopia—where hope hangs on every washing line. Three ordinary families, one heart-breaking tale of love and loss.
Standing at the Sky's Edge is a celebration of strength and solidarity across six decades, set to the sounds of Richard Hawley. Standing at the Sky's Edge returns to the Crucible stage before it heads to the National Theatre in early 2023.
Performances