Standing at the Sky's Edge
Music and lyrics by Richard Hawley, book by Chris Bush
Sheffield Theatres and the National Theatre in association with Various Productions
National Theatre (Olivier Theatre)
–

Listing details and ticket info...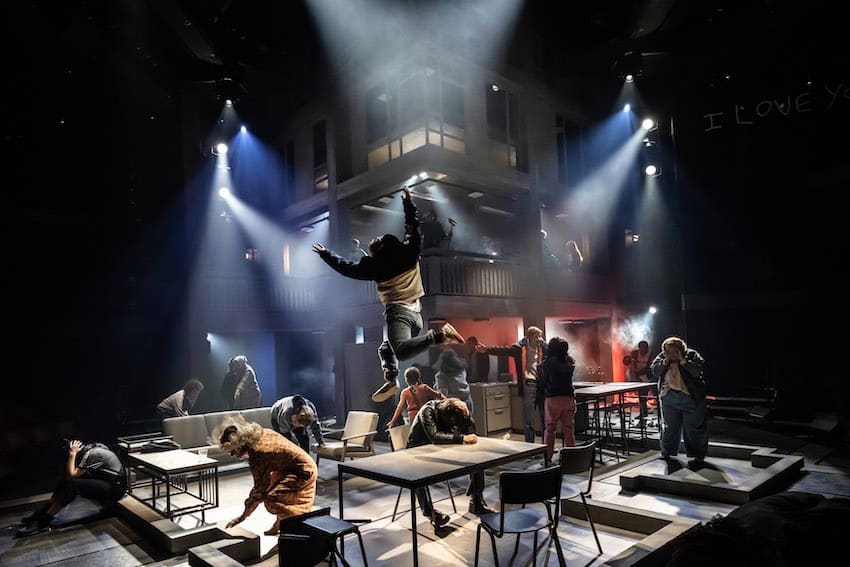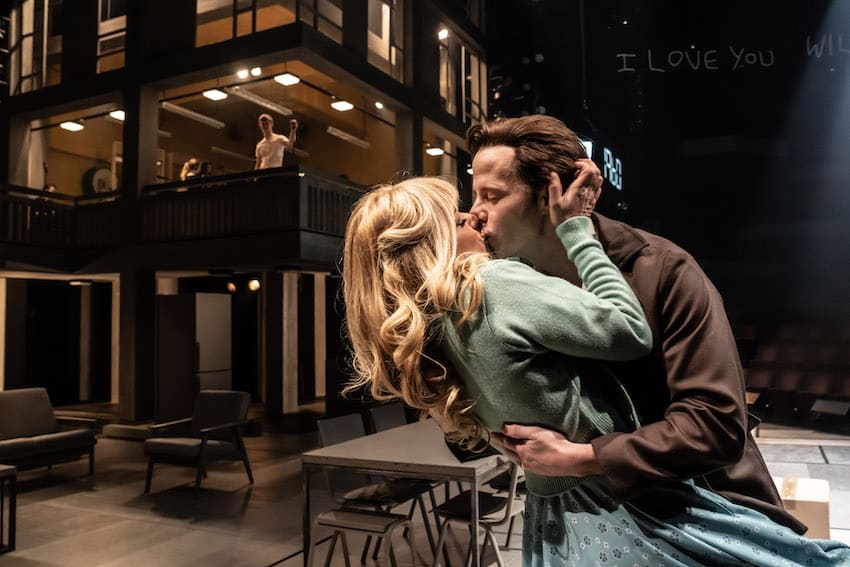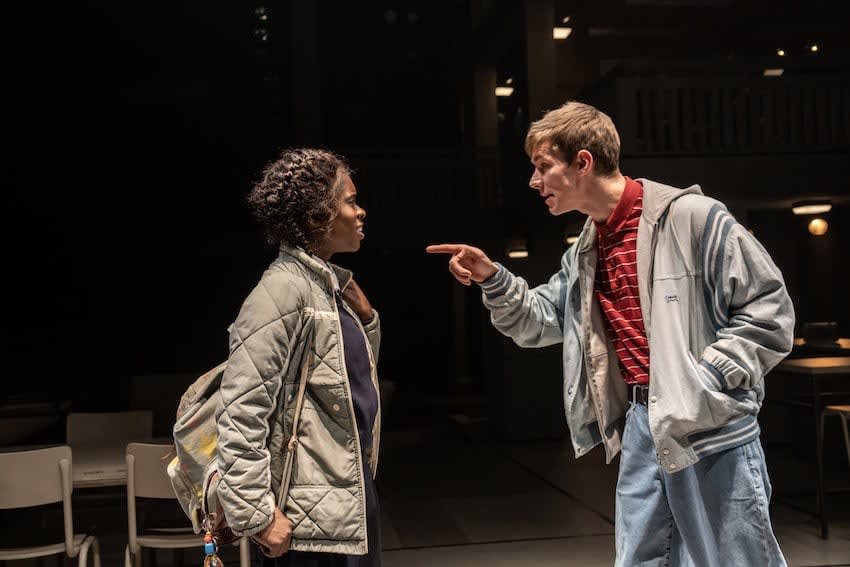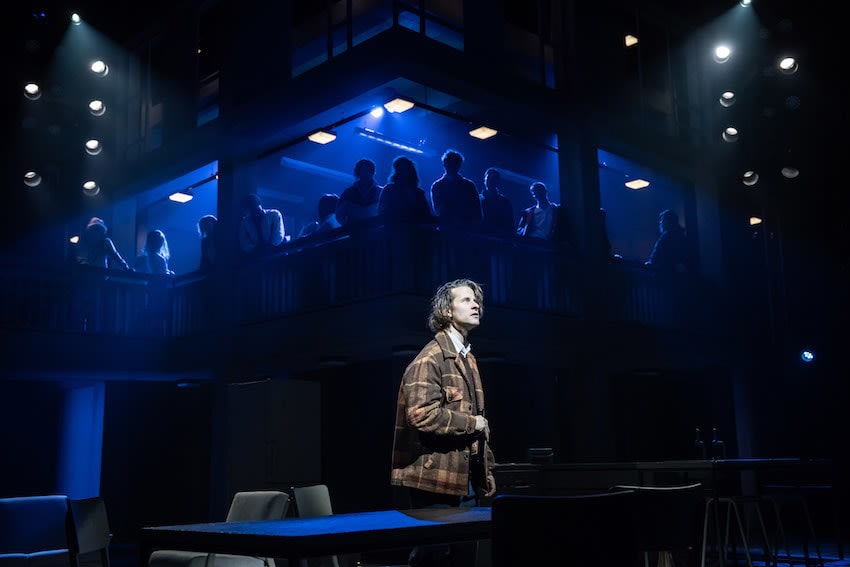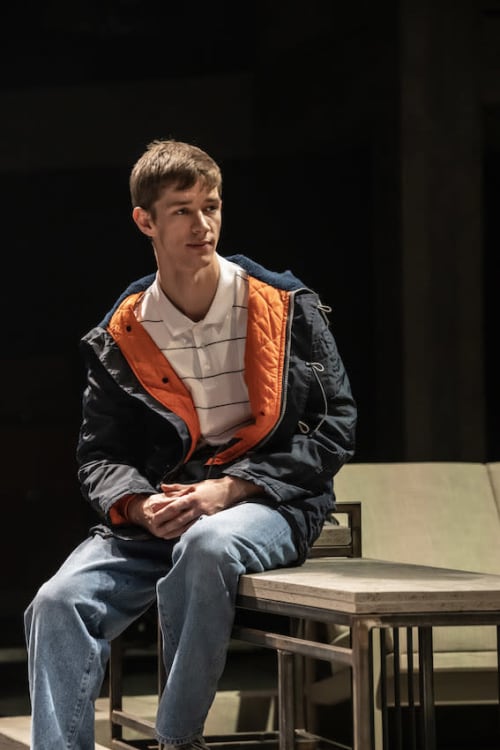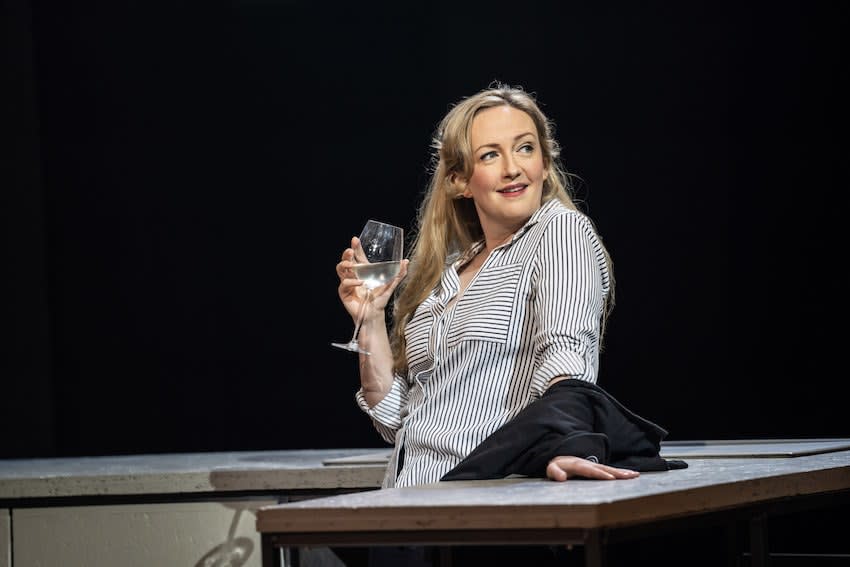 Back in the 1950s, Sheffield Council sought to relax the slums near Sheffield station with new housing: utopian "streets in the sky" that would have the same sense of community, homes for nearly 3,000 complete with shops, doctor's surgery, clinic, nursery, school, youth club, pubs and even a police station. To its first occupants, it offered a new life, but thirty years later, the estate was in bad shape with a reputation for lawlessness. Its brutalist architecture earned it Grade 2 listing which saved it from demolition and recent years have seen regeneration and gentrification.
That is the setting for this vibrant production, created for the Crucible Theatre in Sheffield where it was first staged in 2019 and now an excellent fit in the National's Olivier Theatre where Ben Stones's soaring setting is a match for Denys Lasdun's concrete. But this isn't a play about architecture, it is a play about people and a microcosm of what has happened to British lives.
Playwright Chris Bush tells the story of Park Hill over sixty years through three families who live in the same flat at different dates, but it isn't a chronological history. The action moves forwards and backwards in time; lives that were lived in the same space may be played out simultaneously, laying the table at the same time, taking their food from the same oven, all seamlessly achieved under Robert Hastie's direction and never leaving any doubt where things are datewise.
Woven through it all is the music of Sheffield singer and songwriter Richard Hawley, almost all songs from his past albums, borrowing its title from one of them. The songs don't necessarily continue the story or grow out of it but rather express mood and feeling, while Lynne Page's choreography helps them become part of the action. As arranged by Tom Deering with a great band and a cast with fine voices, they sound great from the opening with Darragh Cowley as a workman up on a balcony singing "As the Dawn Breaks" to its reprise by the whole company that closes it. "There's a Storm A-Comin' " is excitingly spectacular.
Park Hill was a symbol of hope that turned into the opposite and then re-emerged to fit a world with different values, homes turned into real estate, but while Chris Bush's play charts our social history, it is also a trio of love stories, though not necessarily happy ones.
Rose (Rachael Wooding) and Harry (Robert Lonsdale) are a joyful young couple, among the first to move in in 1960. He is set to be the youngest foreman in Sheffield, confident in the future he can offer his young wife. We will see his despair as the British steel industry goes under and the dream disappears and how her needs change.
In 1989, Joy (Faith Omole) is still a kid, a refugee newly arrived, with an aunt and uncle, from war-torn Liberia, the housing officer moving them in sounding unintentionally racist. There is an overlap here, for she will meet Rachel and Harry's son Jimmy (Samuel Jordan), now living elsewhere. Theirs will be a continuing story.
In 2015, it is Poppy (Alex Young) who is moving in. She's a trendy Londoner running away from heartbreak. There is a delightful scene with her parents who have helped her move up that neatly skewers southern attitudes. Her ex, Nicki (Maimuna Memon), follows her north and delivers an explosive "Open Up Your Door".
Though its references, from industry and football teams to the Henderson's Relish that appears on the kitchen table of all three households, this is a play rooted in Sheffield and Sheffield experience, but it gets to the heart because it is really about all of us and provides some stunning emotional moments. The National Theatre far too seldom gives its stages to work from the rest of the country. They should do it more often. Don't miss this opportunity to see what good stuff Londoners usually miss out on.
Reviewer: Howard Loxton