Achates Philanthropy Prize adjusts to pandemic
Published: 9 August 2020
Reporter: Sandra Giorgetti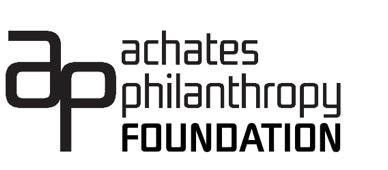 The Achates Philanthropy Prize, now in its fifth year, is remodelling for 2020 in light of the pandemic.
The charity, which promotes support of the arts, in the past has celebrated those that are new to the field of arts patronage but this year will run a one-day conference at Manchester's HOME which looks at, among other things, the impact of cultural activities on community.
By developing 120 case studies, Achates Philanthropy Prize Ambassadors will look at cultural organisations around the UK and how they have interacted with those in their local area during the COVID crisis.
From these, a panel of judges will select a shortlist to be shared at the Art, Audiences, Money conference on 12 November.
Achates Philanthropy Foundation chair Caroline McCormick said, "this year's Achates Philanthropy Prize has been reimagined in response to the pandemic. We want to champion and celebrate the remarkable groundswell of innovative responses from cultural organisations across the country within their communities.
"The arts have immeasurable and far-reaching value beyond economic value alone, and this is our focus this year—be that intrinsic artistic value, or social value which brings benefits for social engagement, health and well-being, education and empowerment. The eight Prize Ambassadors charged with researching fifteen case studies each in their region will be rigorous in their search for the broadest range of outstanding examples of the myriad ways we value and share art up and down the country.
"This showcase will be the central anchor of our Art, Audiences, Money conference, as we come together to think about the future of the sector".