Agreement to support West End theatre
Published: 19 April 2020
Reporter: Sandra Giorgetti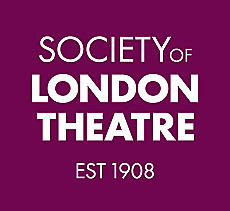 Society of London Theatre (SOLT) and Equity, a union of more than 47,000 theatre practitioner members, have agreed a plan in respect of actors affected by the closure of West End theatres.
The agreement sees that cast members under contract will be able continue rehearsals or performances under new schedules following the end of the present shutdown.
In so doing, actors and performers can be assured of continuing running contracts in spite of the uncertainty around reopening dates, with performances being cancelled on a rolling basis and currently until 31 May.
The agreement applies to all West End productions whether existing, long-running or with limited runs or in rehearsal at the commencement of the shutdown and recognises that the new schedules will vary considerably with some productions less readily able to resume their previous programmes.
Hilary Hadley, head of Equity's live performance department, said, "it is only by our closely working together that we have managed to develop this Agreement, which provides a route map for our West End producers, performers and stage management. It is our joint hope that this new agreement will see the West End theatre industry through this bleakest period and enable the smooth resumption of the rehearsals and performances which were so abruptly stopped by COVID-19."
Alongside this agreement, SOLT and Equity have maintained their lobbying of the Department for Digital, Culture, Media & Sport and the Treasury.
Together with other organisations, they have been calling for support for the theatre workforce who are freelance and self-employed.
Whilst the Self-Employment Income Support Scheme goes some way to provide support, there are many to whom the Scheme does not apply and who remain in dire financial insecurity.