American Lives examined at The Gate Theatre
Published: 30 June 2013
Reporter: Sandra Giorgetti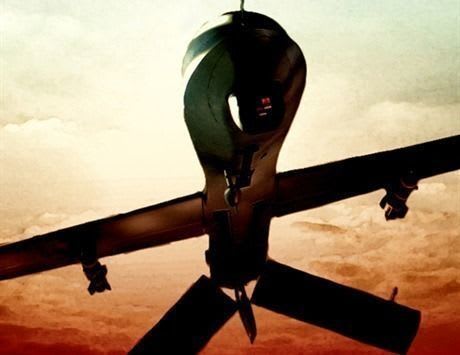 These American Lives is the recently announced new season at London's Gate Theatre.
The opening piece is Grounded by George Brant which premières at the Edinburgh Festival prior to its arrival in London. About being a female fighter pilot and the use of Drones, the issues raised in the play are investigated further with a foyer installation designed by Chelsea College of Art and Design graduate, Ed Cotterill, Gate Debates on Drones as a Weapon of War and the making of the work itself, as well as a Gate Educate Masterclass on solo performance and on taking a show to the Edinburgh Festival.
The season also takes in the Obie Award-winning production of No Place To Go written by Ethan Lipton, a surreal comedy using music and song which looks at what it means to find yourself suddenly unemployed, and closes with The Body of an American, the UK première Dan O'Brien's play about Pulitzer Prize winning photojournalist Paul Watson.
Wild Thing I Love You also runs for a week in October. It is presented by live art and performance practitioners Ella Good and Nicki Kent and is an homage to all-American mythical creature, Big Foot.
Artistic Director of the Gate, Christopher Haydon, said "These American Lives is comprised of three award-winning plays from the US; each one takes an acerbic, political and highly entertaining look at the different ways we make a living.
For many people, a job is far more than a way of warding off the bailiffs and filling the hours between nine and five. It becomes an integral part of our identity—driving and shaping our whole life. So at a time when financial meltdown has caused unemployment to soar, it feels right to take a closer look at the answers we give when asked that perennial question: so what do you do?"
Grounded
Traverse Theatre, Edinburgh Fringe Festival - 1 to 25 August
Gate Theatre - 28 August to 21 September
Gate Debates
Drones as a Weapon of War? – 4 September
The Making of Grounded –12 September
Gate Educate – Masterclass series
Approaches for solo performance – 14 September
Producing a show at the Edinburgh Fringe – 7 September
Wild Thing I Love You – 21 to 25 October
No Place To Go – 15 November to 14 December
The Body of an American – 16 January to 1 February
For further information and booking visit www.gatetheatre.co.uk.