Amici Dance Theatre at the Lyric
Published: 13 May 2022
Reporter: Vera Liber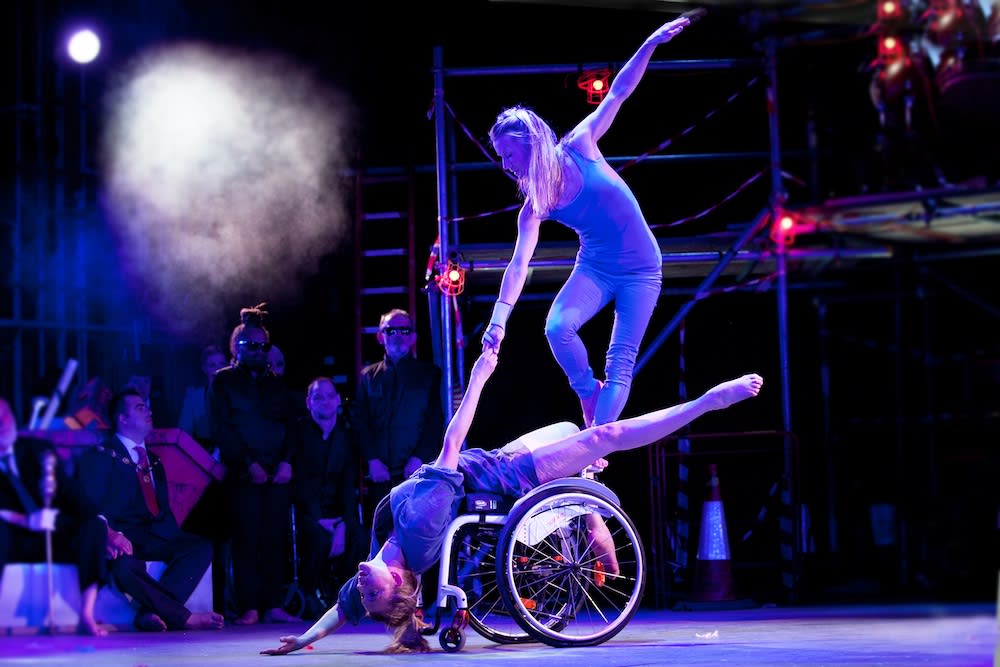 The Amici Dance Theatre Company is celebrating its 40th anniversary with One World: Wealth of the Common People at Lyric Hammersmith from 27 June to 2 July.
This disability arts company is bringing together an 80-strong cast of disabled and non-disabled artists from across the globe for "a timely exploration of unity and tolerance amidst the ongoing global refugee crises."
Choreographed by Amici's Director and founder Wolfgang Stange and devised by the performers, it "looks through the eyes of those who have experiences first-hand what it's like to be marginalised by being different." Artists from Sri Lanka, New Zealand, USA, Scotland and Wales will host workshops and perform their own works as well as performing in One World.