Another Live Theatre West End Transfer
Published: 5 May 2012
Reporter: Peter Lathan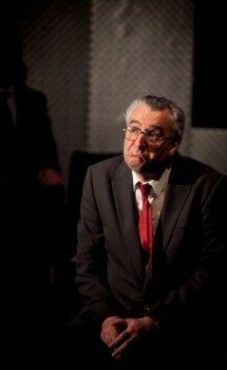 After two successful runs each in Newcastle and London, The Live Theatre, Newcastle/Soho Theatre co-production of A Walk On Part is to transfer to London's Arts Theatre from Tuesday 19th June to Saturday 14th July.
The play gives an insider's view of one of the most turbulent decades in British politics as the diaries of former MP for Sunderland South, Chris Mullin, are brought to the stage by Newcastle playwright Michael Chaplin.
Earlier this year, during its second run at the Soho, the production became the first theatre show to be invited by the Speaker of the House to perform in The State Rooms at the House of Commons for an audience of MPs, Peers and Lords.
Director Max Roberst, Artistic Director of Live Theatre, said, "The audiences at Live and at the Soho have really embraced this play so I'm delighted that The Arts run will give an opportunity for a wider audience to enjoy the work of two extremely witty, perceptive and skilful writers in Chris Mullin and Michael Chaplin (for the price of one) along with the extraordinary performances of this vibrant and exceptionally talented cast."
John Hodgkinson, who plays Chris Mullin, will be joined by Tracy Gillman, Hywel Morgan and Joe Caffrey who together play over 100 different characters including Tony Benn, Tony Blair, Gordon Brown and John Prescott.
This will be the second West End outing for a Live Theatre play this year as Roberts' production of Lee Hall's The Pitmen Painters finished its West End run at the Duchess last month.