Arts at the Gulbenkian Arts Centre
Published: 26 September 2021
Reporter: Sandra Giorgetti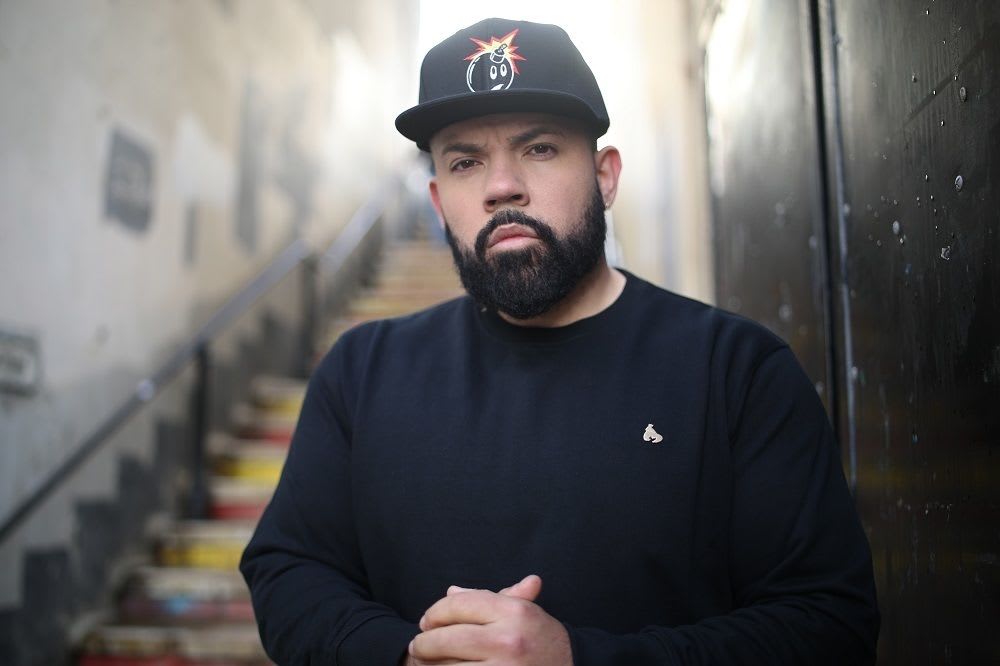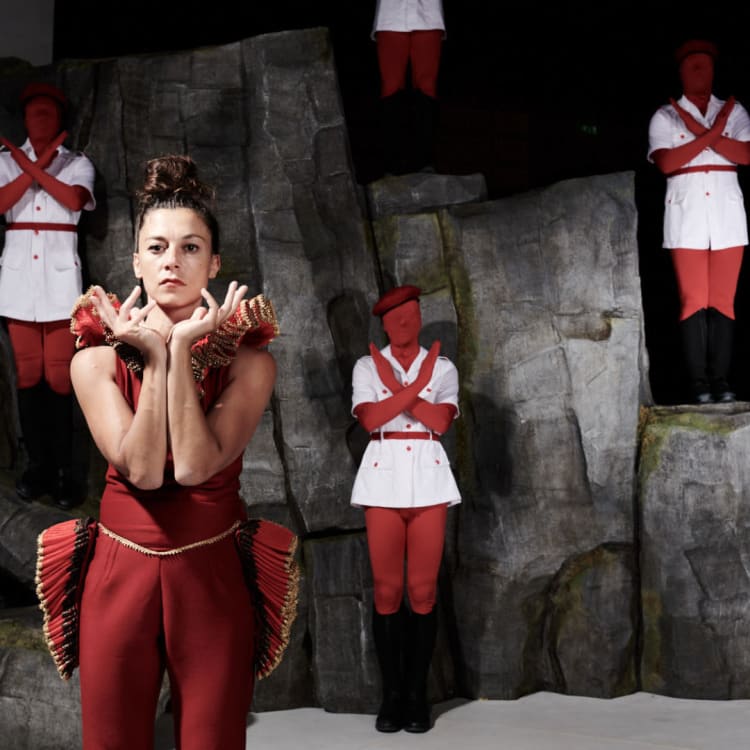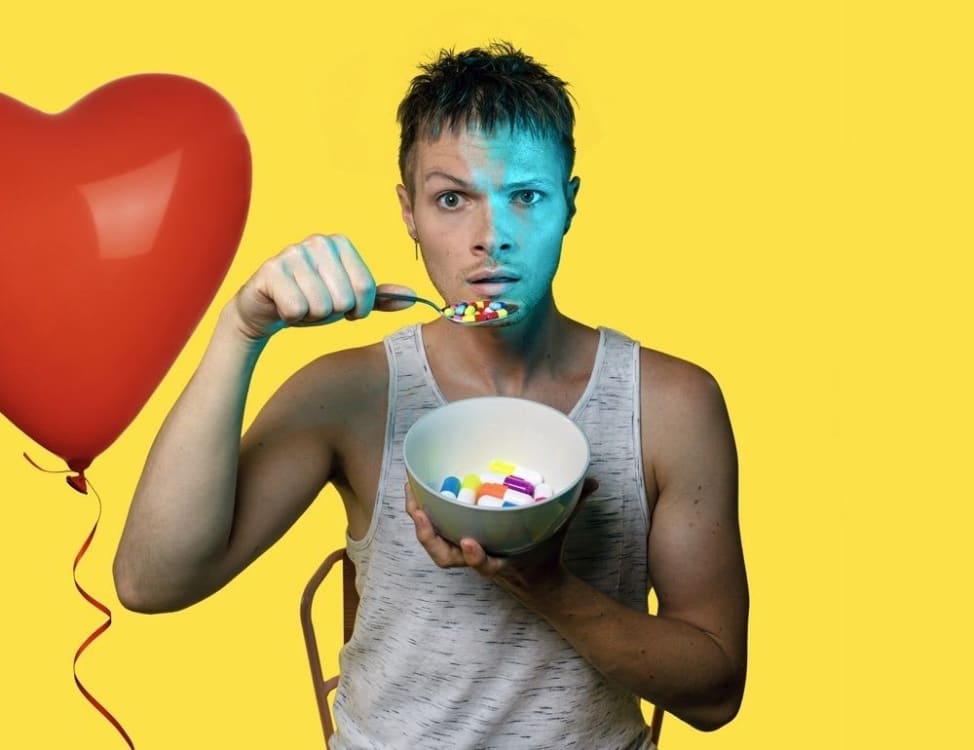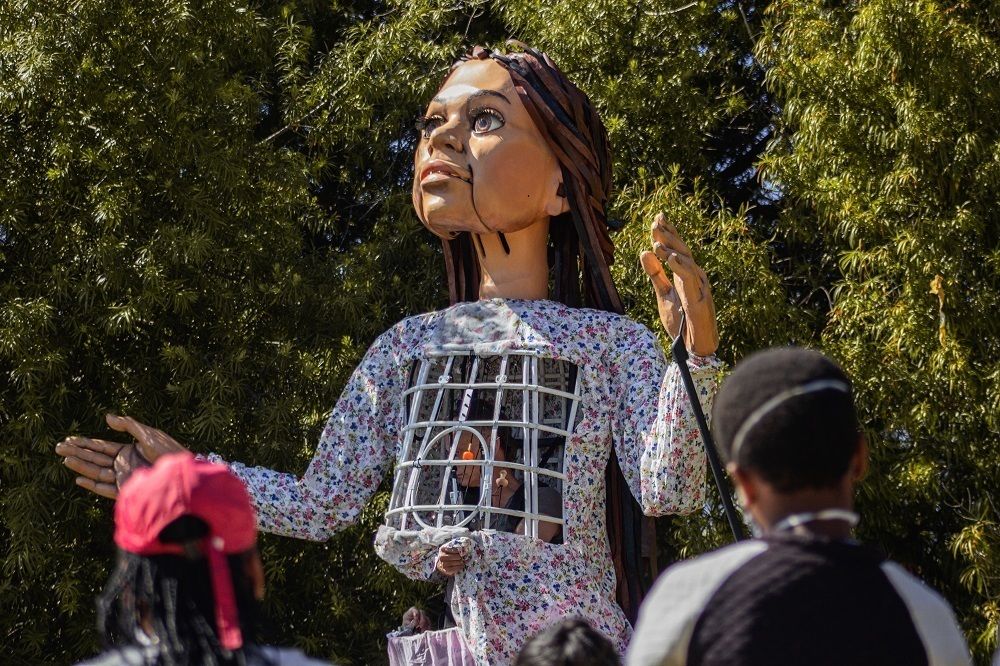 The University of Kent's Gulbenkian Arts Centre is a multi-space, multi-discipline venue under the direction of renowned programmer David Sefton, whose previous remits include being artistic director of Australia's Adelaide Festival and in the UK the South Bank's Meltdown Festival.
Sefton's inaugural programme for the Gulbenkian Arts Centre responds to a broadened brief since the inclusion of both a new purpose-built space and the inclusion of the Colyer-Fergusson Building.
Under his tenure, the Centre will have five artists in residence on a long-term basis, being:
The Foreign Office in association with Wild Yak who, over four years, will recreate Aeschylus' 463BC lost sequence of plays, Danaids, from existing fragments and research.
Jasmine Vardimon Company, the acclaimed dance theatre group of leading female choreographer and Sadler's Wells associate artist Jasmin Vardimon.
John Woolrich will be Composer in Residence, and has been commissioned to write a new work for the Brodsky Quartet.
AΦE, the company behind Gulbenkian 2017 co-commissioned WHIST, who use technology to create work for spaces unrestricted by stage boundaries.
Conrad Murray, the multi award-winning theatre-maker, writer, director, rapper, beatboxer, live looper and singer and creator of hit Frankenstein: How To Make A Monster from Battersea Arts Centre and BAC Beatbox Academy, will remount the show and devise new work.
Other theatre work includes Nathaniel Hall and Dibby Theatre's First Time? the autobiographical hit show about growing up HIV+ in a negative world, and Theatre Re's Birth.
The music programme includes the Tiger Lilies, Pere Ubu and Roger Eno, and there is dance from Didy Veldman 's company Humanoove, as well as a selection of comedy and family-friendly events.
David Sefton said, "I'm proud and excited to bring you my first year's programme at the Gulbenkian. There are lots of changes and lots to get excited about. For the first time, we are bringing the wonderful Colyer-Fergusson Building under the programming wing where we will be presenting a whole range of music and art, we also have a brand new purpose-built small space beside our bar where intimate work will now happen, as well as our much-loved theatre and cinema. In October, we break out into the world too with the Canterbury chapter of the massive international project The Walk.
"After everything the world has gone through in the past eighteen months, I feel more than ever that there's an even greater need to come together an celebrate great art and shared experience of live performance. We look forward to welcoming you back to what promises to be a year to remember—for all the right reasons."
There is a one-time special event on 21 October, which sees Amal, a young refugee made by the creators of War Horse, walk along the streets of Canterbury between the Cathedral and the University of Kent campus representing her epic voyage from Syria across Turkey and Europe to the UK. Following The Walk, there will be Refugee Tales in the Gulbenkian Café.