Bristol Old Vic shares Drive Your Plow
Published: 9 April 2023
Reporter: Sandra Giorgetti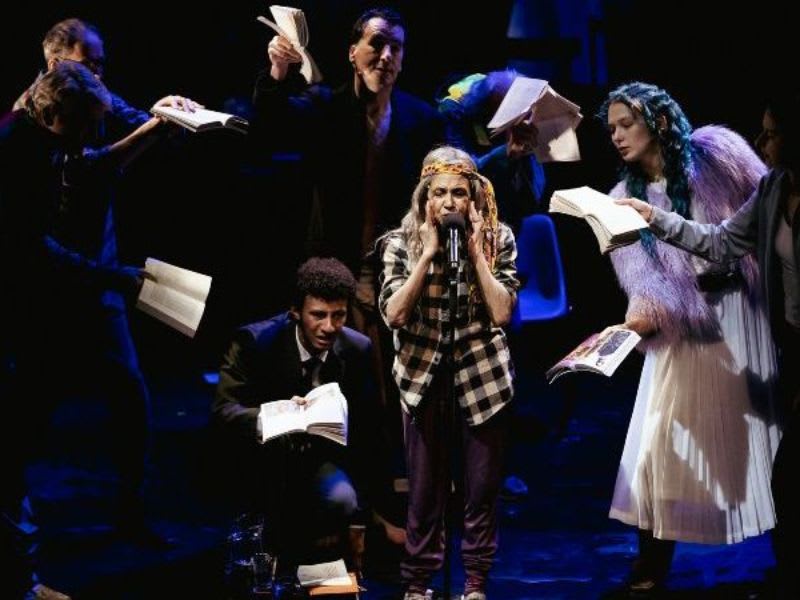 A worldwide audience will be able to watch Complicité's acclaimed production of Drive Your Plow Over the Bones of the Dead when it is broadcast from The Lowry, Salford on 27, 28 and 29 April.
This adaptation of Nobel Prize-winner Olga Tokarczuk's genre-defying novel opened at Bristol Old Vic and visited London's Barbican Theatre earlier in the year; it is conceived and directed by Complicité's Simon McBurney and features Kathryn Hunter as part of an ensemble cast.
Charlotte Geeves, Bristol Old Vic's executive director, said, "we are thrilled to be sharing Complicité's breathtaking production with a worldwide audience through Bristol Old Vic On Screen.
"Complicité are one of the world's most innovative theatre companies; bold storytellers and theatrical pioneers. We knew immediately that their vision for Drive Your Plow over the Bones of the Dead was the perfect fit for our on-screen audiences here in the UK and across the world. We are delighted that we can make this happen at The Lowry and we hope this is the first of many partnerships with companies and venues across the UK as we look to present more world class theatre globally."
Bristol Old Vic On Screen, the digital arm of the country's oldest theatre, and the streaming of this production, are part of a pioneering research project studying audience behaviour.
Bristol Old Vic On Screen and Complicité will present the live broadcast of Drive Your Plow Over the Bones of the Dead with MyWorld on 27, 28, 29 April from 7PM with the show starting at 7:30PM. Prices range from the concessionary rate of £12.99 to a multi-viewer rate of £26.99. Age suitability is 12+.