BRIT School / Shechter partnership
Published: 15 July 2022
Reporter: Vera Liber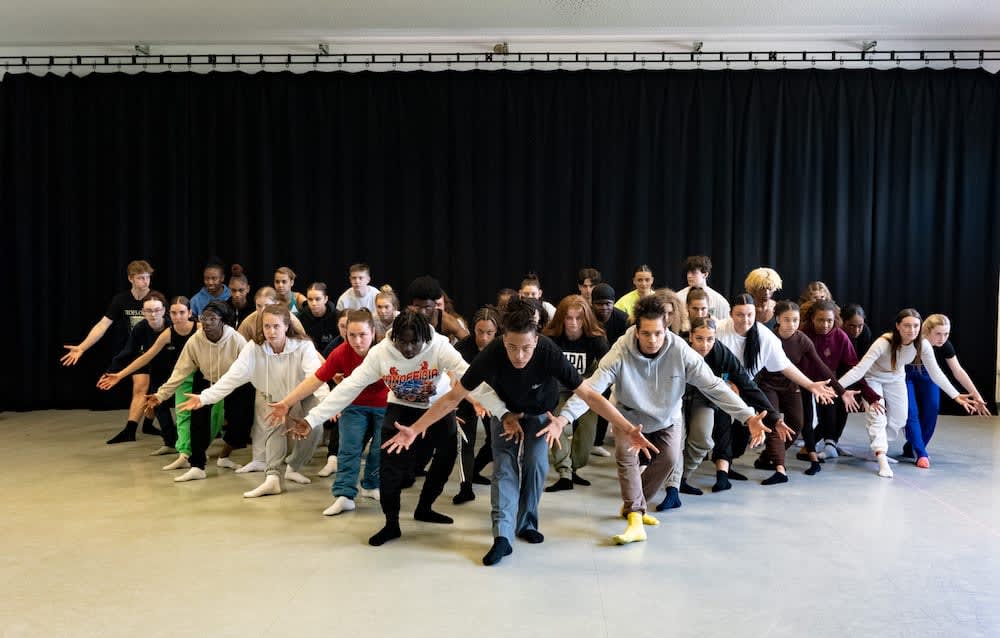 Leading dance company Hofesh Shechter Company and The BRIT School will partner for "a multi-stranded programme of activity".
As part of this partnership, they will 're-imagine' an extract from Hofesh's Political Mother as Political Mother: Made in Croydon with artists of Hofesh Shechter Company and more than 86 BRIT school students alongside a behind-the-scenes documentary for school performances on 14 July.
Stuart Worden, Principal, The BRIT School said, "we are thrilled to be collaborating with Hofesh Shechter. I remember a BRIT visit to watch Hofesh's Political Mother at Brixton Academy. The experience was life changing and this collaboration will be life changing for all our students involved."
Shechter commented, "I am enormously excited by the collaboration between my own company and the BRIT School. The school's breadth of artistic disciplines, focus on excellence, and support for young people parallels with our own apprentice and participation programmes. I hope over the coming years our partnership will inspire a new generation of young people with a passion for dance, music or film by creating opportunities and clearer pathways of progression for all. This is at the heart of what we both believe in, and what together we are working towards."