Bush Theatre welcomes script submissions
Published: 27 December 2021
Reporter: Sandra Giorgetti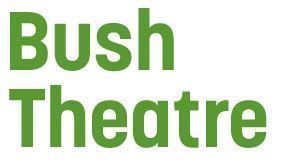 London's Bush Theatre is accepting script submissions until 21 January.
Eligible entries will come from UK or Ireland-based writers without agents and will be in the form of full-length plays of at least 60 minutes.
One hundred playwrights will be chosen to receive feedback via e-mail with a further 25 having a meeting with the Bush literary team to discuss their work. Two writers will participate in the Theatre's Emerging Writers' Group now in its seventh year.
Deirdre O'Halloran, Bush literary manager, said, "open submissions have become our most exciting way to get to know new talent, bringing us ten members of our Emerging Writers Group, four commissioned writers and even a production over the last two years. I can't wait to meet the brilliant writers who come through this year!"
The theatre is well known for its support of new and emerging playwrights including Ambreen Razia who wrote The Diary of a Hounslow Girl, Benedict Lombe who wrote Lava and Temi Wilkey who wrote The High Table. The 2021 Emerging Writers' Group is made up of Nicole Acquah, Georgia Green, Dilan Raithatha, Lydia Sabatini, Jilly Sumsion and Diyan Zora.
Full information on how to make a submission is available on the Bush Theatre web site. The deadline is 21 January.