Cancelled Habit of Art to be available to download
Published: 18 March 2020
Reporter: David Chadderton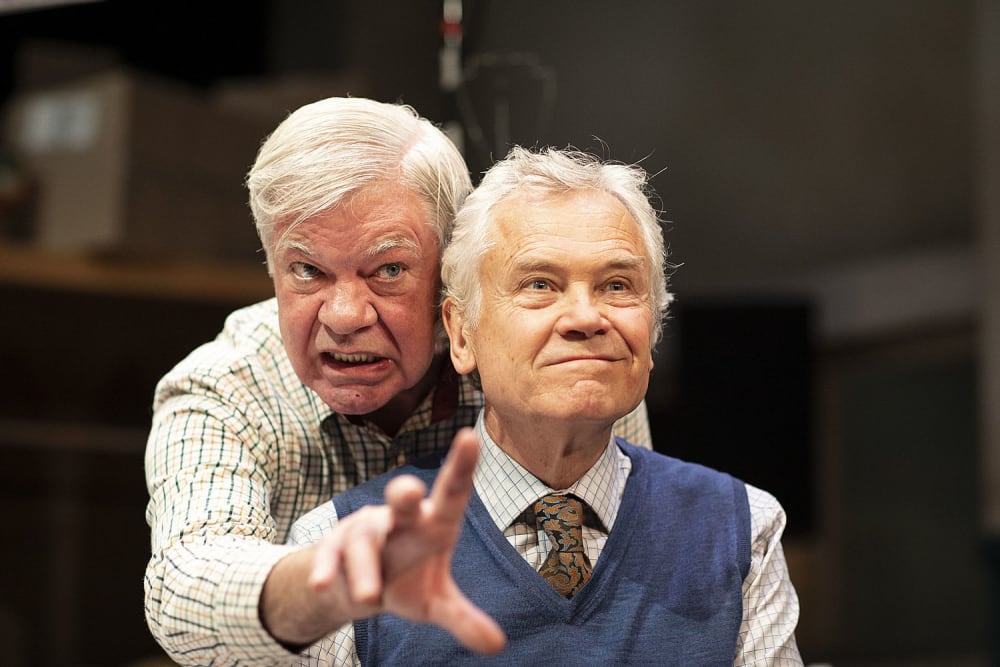 The Original Theatre Company's production of Alan Bennett's The Habit Of Art, which was due to open at Devonshire Park Theatre, Eastbourne on 18 March with Matthew Kelly and David Yelland, will now perform a closed filmed performance on the same date, which the company hopes can be made available for download.
Devonshire Park Theatre, Eastbourne has closed the theatre to the public due to the coronavirus pandemic, but the company still wanted to perform.
Alastair Whatley, Artistic Director of The Original Theatre Company, said, "we are so sad that our much loved production of The Habit of Art is being forced off the road in these exceptional circumstances. We all have some testing times ahead and I hope that this filmed recording will provide our audiences now at home with some welcome inspiration, entertainment and remind us all of the vital importance of art and all those who make it."
Matthew Kelly, who plays W H Auden / Fitz, said, "we are all devastated by the developments and the cancellation of our show, but very happy that people will now be able to see the show... without a sanitiser."
Directed by Philip Franks, the production stars Matthew Kelly as Fitz (W H Auden), David Yelland as Henry (Benjamin Britten), Veronica Roberts (Kay, the stage manager), Robert Mountford (Neil, the author), John Wark (Donald / Humphrey Carpenter), Jessica Dennis (George, the assistant stage manager) and Benjamin Chandler (Tim / Stuart).