CATS 23 shortlist announced
Published: 18 May 2023
Reporter: David Chadderton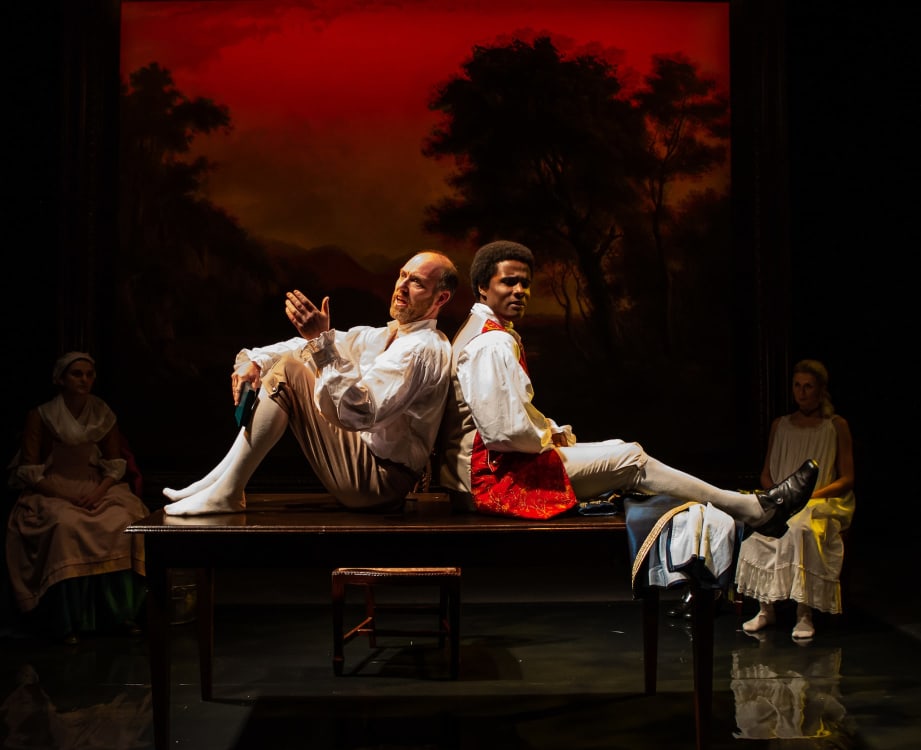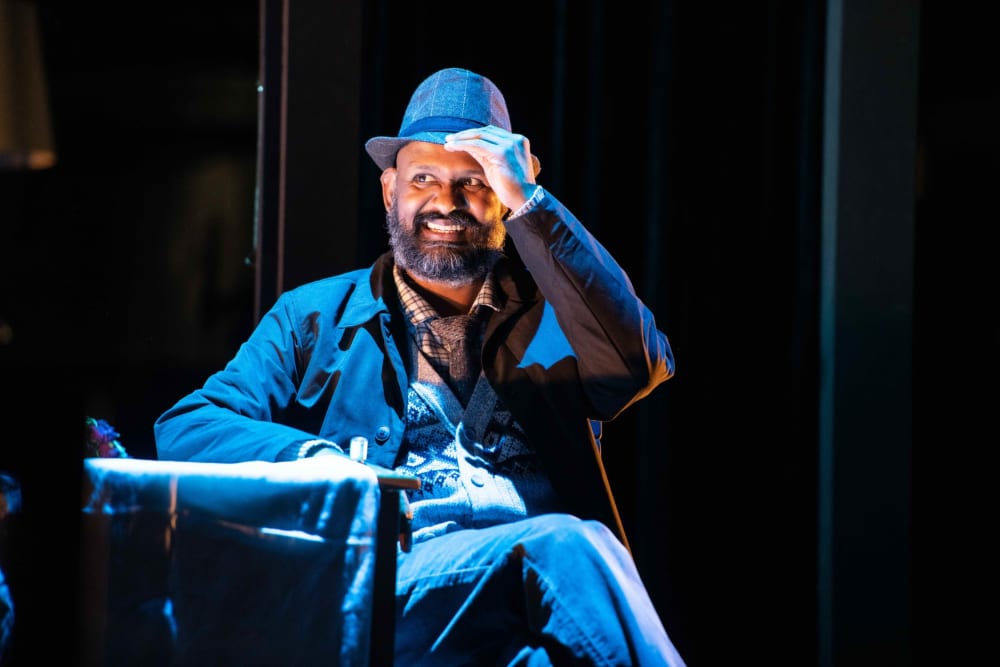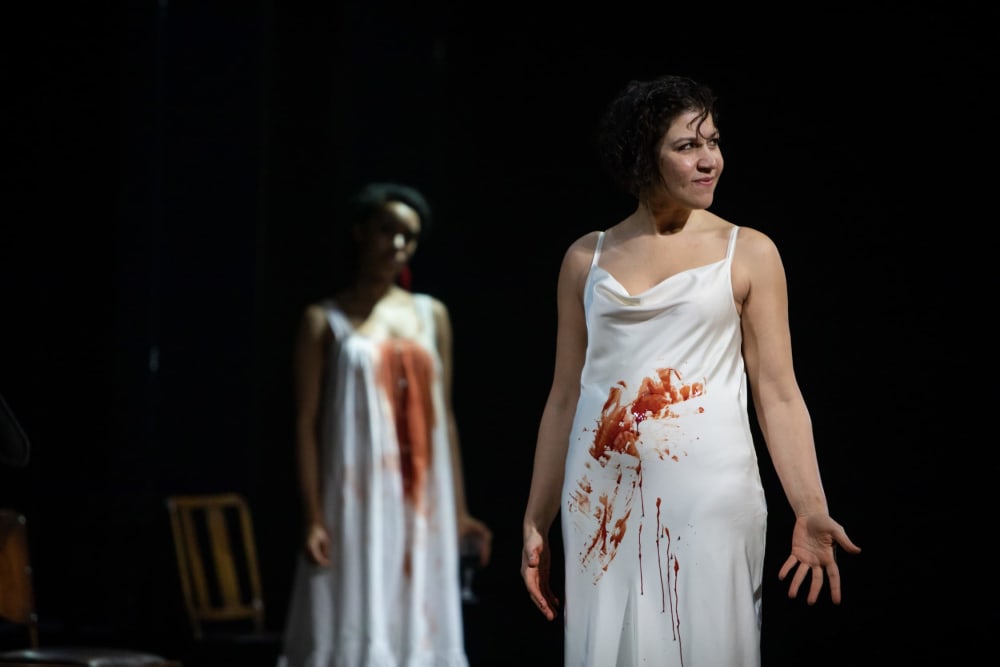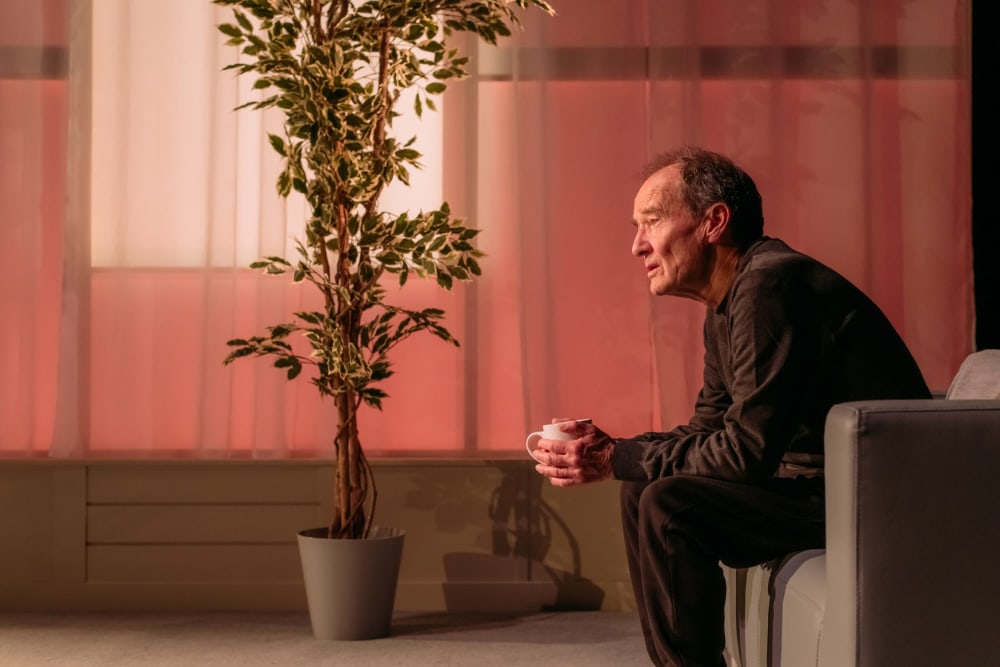 May Sumbwanyambe's Enough of Him about the slave Joseph Knight from National Theatre of Scotland and Pitlochry Festival Theatre and Ramesh Meyyappan's Love Beyond (Act of Remembrance) from Raw Material and Vanishing Point, which raised awareness of the impact of dementia in the Deaf community, have topped the Critics' Awards for Theatre in Scotland shortlist for 2023, receiving six and five nominations respectively, out of more than 120 productions, including 83 new plays, produced in Scotland that were eligible for the 2023 Awards.
NToS is the theatre company that received the most nominations with 12 in seven of the nine categories, followed by Royal Lyceum Theatre, Edinburgh with eight nominations in six categories. Both have nominations for Best Production, the first for both Kidnapped and Enough of Him and the latter for Tim Crouch's Truth's a Dog Must to Kennel.
The awards ceremony will be on Sunday 11 June 2023 at The Traverse Theatre as part of the venue's 60th anniversary season, hosted by River City actor and panto villain Grant Stott and BAFTA-winning actor Shauna MacDonald.
CATS co-convenor Joyce McMillan said, "these are not the easiest of times for theatres anywhere in Britain; but it only takes a glance at the 2023 CATS shortlists to see the magnificent, challenging and searching form in which Scottish theatre has emerged from the pandemic crisis.
"From confronting the history of Scotland's historic involvement in the slave trade, to exploring the pain of dementia, examining the crisis of theatre itself, retelling the story of an institution whose name once inspired fear across Scotland, or reimagining mighty classics like Robert Louis Stevenson's Kidnapped and Shakespeare's Macbeth, the range and vividness of the work created this year has been thrilling, and the quality of the shortlisted shows unequalled in 20 years of CATS Awards."
The full shortlist is:
Outstanding Performance (two awards)
Adura Onashile, as Medea in Medea, a National Theatre of Scotland production presented at Edinburgh International Festival
David Hayman, Eric in Cyprus Avenue, Tron Theatre
Emma McCaffrey as Annis Drummond in Castle Lennox, a Royal Lyceum Theatre and Lung Ha Theatre co-production
Matthew Pidgeon, as Sir John Wedderburn in Enough of Him, National Theatre of Scotland and Pitlochry Festival Theatre co-production
Nicole Cooper, Lady Macbeth in Macbeth (an undoing), a Royal Lyceum Theatre Edinburgh Production
Omar Austin, as Joseph Knight in Enough of Him, National Theatre of Scotland and Pitlochry Festival Theatre co-production
Ramesh Meyyappan, Love Beyond (Act of Remembrance), Raw Material and Vanishing Point
Sally Reid, Shirley Valentine, in Shirley Valentine, Pitlochry Festival Theatre
Best Ensemble
Castle Lennox, a Royal Lyceum Theatre and Lung Ha Theatre co-production
Kidnapped, a National Theatre of Scotland production
Ode to Joy (how Gordon got to go to the nasty pig party), Stories Untold / James Ley
Red Riding Hood, Citizens Theatre at Tramway
Best Director
Andy Arnold, Cyprus Avenue, Tron Theatre
Dominic Hill, Alföld, A Play, A Pie and A Pint
Michael Boyd, Medea, a National Theatre of Scotland production presented at the Edinburgh International Festival
Orla O'Loughlin, Enough of Him, National Theatre of Scotland and Pitlochry Festival Theatre co-production
Best Design
Anna Orton (set and costume designer), Ben Ormerod (lighting designer) Tim Reid (video designer) Zofia Chamienia (illustrator) Kidnapped, a National Theatre of Scotland production
Becky Minto (Set & Costume) Simon Wilkinson (Lighting Designer) Love Beyond (Act of Remembrance), Raw Material and Vanishing Point
Tom Piper (Set Design) Alex Berry (Costume Design / Associate Set Designer) and Lizzie Powell (Lighting Design) Macbeth (an undoing), a Royal Lyceum Theatre Edinburgh Production
Fred Pommerehn (Original Set Designer) Ruben San Roman (Adaption Set Designer), Craig Fleming (Original Lighting Designer) Alberto Santos Bellido (Adaption Lighting Designer) Alison Brown Costume Designer. The Gift, Capital Theatres and Barrowland Ballet (commissioned by Aberdeen Performing Arts, Capital Theatres and Eden Court and are funded through Creative Scotland's Performing Arts Venues Relief Fund)
Best Music and Sound
David Paul Jones Love Beyond (Act of Remembrance), Raw Material and Vanishing Point
Michael John McCarthy (composer and music supervisor), Clare Hibberd (sound designer), Isaac Savage (performing musical director) Kidnapped,
a National Theatre of Scotland production
John Pfumojena (composer) and Pippa Murphy (sound designer) Enough of Him, National Theatre of Scotland and Pitlochry Festival Theatre co-production
Susan Bear (sound designer) with Simon 'Simonotron' Eilbeck (DJ) Ode to Joy (how Gordon got to go to the nasty pig party), Stories Untold / James Ley
Best Technical Presentation
Love Beyond (Act of Remembrance), Raw Material and Vanishing Point
Macbeth (an undoing), a Royal Lyceum Theatre Edinburgh Production
Muster Station: Leith, Produced by Grid Iron. Commissioned by Edinburgh International Festival. Performed in Leith Academy.
The Fantastic Life of Minnie Rubinski, Vision Mechanics
Best Production for Children and Young People
Kissing Linford Christie, Catherine Wheels
Red Riding Hood, Citizens Theatre at Tramway
Storm Lantern, Strange Town
The Gift, Capital Theatres and Barrowland Ballet (commissioned by Aberdeen Performing Arts, Capital Theatres and Eden Court and are funded through Creative Scotland's Performing Arts Venues Relief Fund)
Best New Play
Enough of Him by May Sumbwanyambe, National Theatre of Scotland and Pitlochry Festival Theatre co-production
Love Beyond (Act of Remembrance) by Ramesh Meyyappan and the company, Raw Material and Vanishing Point
Ode to Joy (how Gordon got to go to the nasty pig party) by James Ley, Stories Untold / James Ley
Truth's a Dog Must to Kennel by Tim Crouch, Royal Lyceum Theatre
Best Production
Enough of Him, National Theatre of Scotland and Pitlochry Festival Theatre co-production
Kidnapped, a National Theatre of Scotland production
Macbeth (an undoing), a Royal Lyceum Theatre Edinburgh Production
Truth's a Dog Must to Kennel by Tim Crouch, Royal Lyceum Theatre