Contact's combo of an autumn season
Published: 18 June 2023
Reporter: David Upton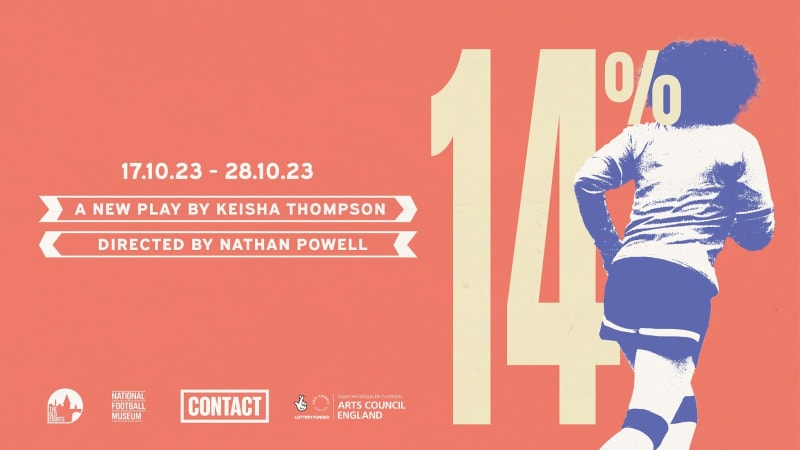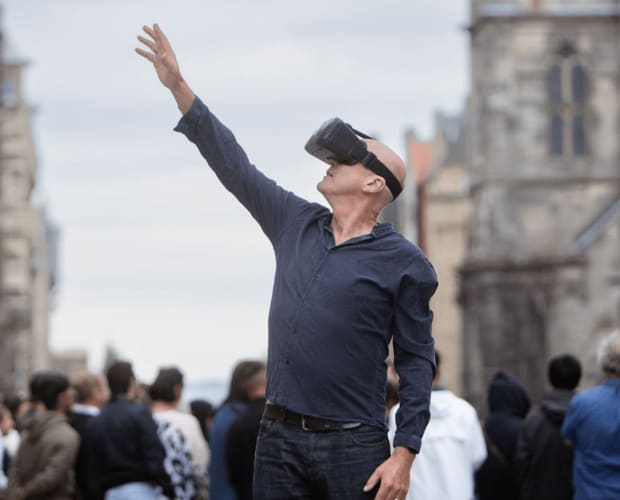 Contact in Manchester has a 2023 autumn season featuring a combination of shows aiming to "challenge perceptions, platform exciting artists and advocate for a brighter tomorrow."
It has two world premières. Census, is a commission by Malandra Jacks to create a digital-led theatre show that celebrates North Manchester heritage, brimming with Moston spirit, and asking questions about what class means today.
Artistic director Keisha Thompson premières, in partnership with the National Football Museum, 14%. Set against the England Lionesses' success, a multi-sensory production takes a journey inside the confines of a post-match train carriage with British footballer Nadia and her unnamed, unborn baby.
Building on the success of Brown Boys Swim in Edinburgh, Contact welcomes the show to their stage. This play, hailed by The Guardian, has themes of friendship, resilience and overcoming adversity.
Tim Crouch will bring his act of collective imagining Truth's a Dog Must to Kennel. In a virtual adaptation of Shakespeare's King Lear he offers a fresh perspective on power, truth and art.
Half Moon will also present Hot Orange, an immersive exploration of friendship.
Contact is also collaborating with Manchester Literature Festival to present an array of events with Zadie Smith, Max Porter and Linton Kwesi Johnson.