Daldry, Hall and Elton John attend Billy Elliot gala
Published: 9 June 2012
Reporter: David Chadderton
Elton John, Stephen Daldry and Lee Hall all attended a special gala performance to celebrate the 3,000th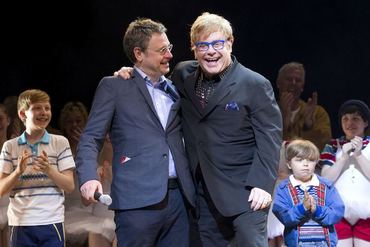 performance of Billy Elliot on the West End on 30 May.
Also present were some of the original cast members, including original Billys Liam Mower, George Maguire and Leon Cooke plus Haydn Gwynne who created the role of Mrs Wilkinson, Billy's dance teacher, plus choreographer Peter Darling and producers Eric Fellner, David Furnish, Jon Finn and Sally Greene.
The gala performance included a special finale performed by the eight boys currently playing Billy and Michael in the West End production.
The production is currently booking until December 2013.