Dance Umbrella's Battle at Somerset House
Published: 15 September 2023
Reporter: Vera Liber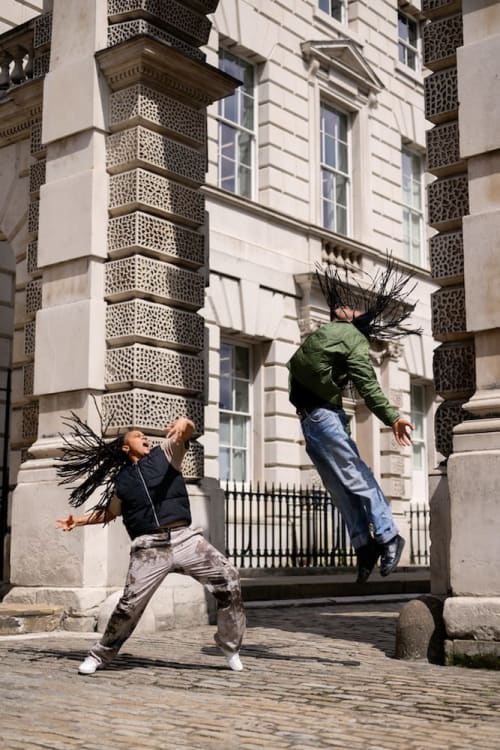 Dance Umbrella's London Battle will take place in the open-air courtyard of Somerset House on Saturday 7 October, a day of showcases, workshops, cyphers, live DJs and an outdoor party. In celebration of the 50th anniversary of hip hop, Dance Umbrella and Somerset House are bringing together talent from the four corners of London to go head-to-head across a diverse range of styles.
Curated by choreographer Jade Hackett, the audience will play their part in judging and deciding which part of the city brings the best dance flavour: north, south, east or west.
Starting at 1PM this free event offers a line-up of workshops to get everyone moving with Turbo teaching house style, Olu on Afrobeats, Kloe Dean doing Hip Hop and Tiago will be Waacking.
Between 3:30 and 4:30PM there will be a series of showcase performances, including krump collective Gully South Block (GSB), hip-hop dance theatre company Boy Blue, street dance expert Lauren Scott and Britain's Got Talent 2023 contestants The Queens.
DJs include Midnight Train Collective and Josh Constanzo, and MC for the day is actor and presenter Ashley J.