DCMS looks at the invisible freelancers behind live events
Published: 8 February 2021
Reporter: Sandra Giorgetti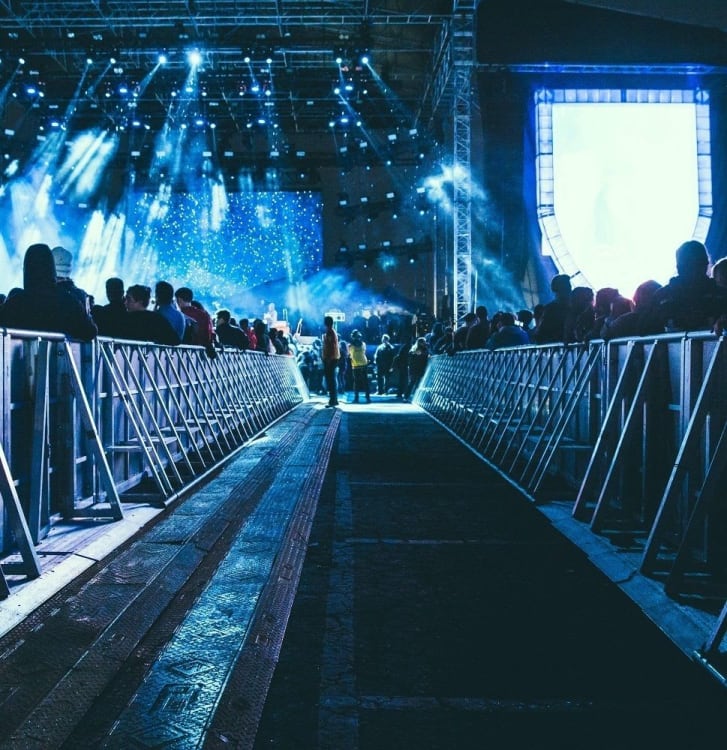 A DCMS Select Committee inquiry heard evidence from #WeMakeEvents about the position of those behind live festivals and events.
The campaign's Duncan Bell reported, amongst other things, that in "a recent survey of 2,800 people, over 30% of freelancers said they have had to leave the industry, and 20% say they hope to come back but are very unsure whether they are able to because of the lack of certainty."
#WeMakeEvents is calling for government-backed cancellation insurance, not least because payments for a lot of the work behind live events is not generally made until after the event has taken place.
The Government does not appear to have been responsive, however, and Bell said, "conversations have been going on for some time and we have put forward various schemes... [the] benefit of the insurance is to bring certainty to being able to plan and book equipment, making it the first link in the chain, not the last."
"We need the clarity and engagement. It's not about a definitive date, it's about a plan of what the picture could look like—how do we think a safer event could happen, how does insurance allow that to happen, how does rapid testing fit in to that process? One of the points that is missed in many conversations is that, unlike certain sectors, we have not been forced to close legally and therefore many support systems aren't triggered. Many businesses in our sector have been operating on 5–6 percent income over the past 10–11 months."
Bell explained that the industry has also been unable to get adequate government support because the service provided goes unnoticed by design. "One of our biggest frustrations is that we represent the hidden bit—we are invisible and go out of our way to be invisible. People go to the theatre or a festival and take for granted that it happens magically. People are not aware of the thousands involved over a period of time, in many cases for festivals it's a year-long process."
Operating in the industry will also be impacted by Brexit on which Bell said, "there is a fear that technicians and crew will come in from the EU because of their passport status… We will see UK companies being less favourable and staff will be sourced from the EU and therefore will only have one country to work out for their work permit."
Brexit is also the impetus behind the collaboration between the Incorporated Society of Musicians and Musicians' Union, who together are calling for improved arrangements for touring in the EU.
Currently, additional costs and bureaucracy such as those around work permits and transportation of equipment risk the viability of the UK's musicians performing in Europe.
The DCMS inquiry is available online. Further data from the survey will become available when it is published in full.