Dead Cats bounce into Lancaster
Published: 11 December 2022
Reporter: David Upton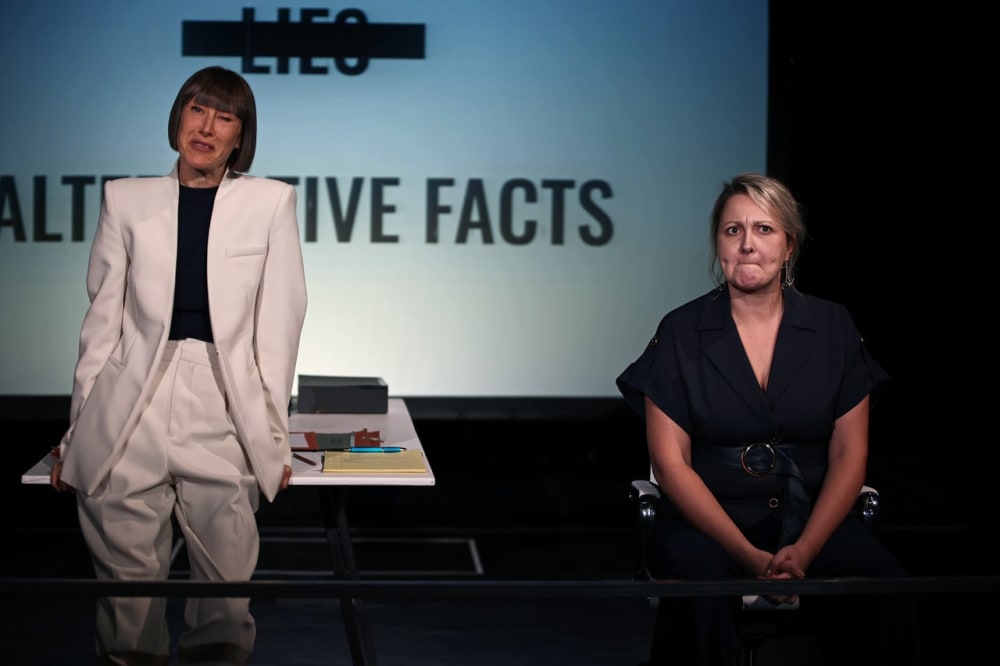 As part of a national tour, Dead Cats, the latest instalment in Proto-type's Truth to Power project, will be performed at Lancaster Arts' Nuffield Theatre January 25.
It will be something of a homecoming for writer-director Professor Andrew Westerside who completed his PhD in Theatre and Philosophy at Lancaster University.
In this new show, two characters are in the kind of room where they use phrases like "collateral damage", like "extraordinary rendition", and like "perception management". They cover up their dirty words with clean ones, and they redact the names.
Proto-type Theatre's previous shows include A Machine they're Secretly Building and The Audit.
Dead Cats is described as "a thoughtful, witty and provocative political theatre that strikes a particular chord in a time of of muddled politicians striving to appear in control and save face."
Runs 75 minutes, no interval. Suitable for ages 14+
Related listings

Dead Cats - Andrew Westerside (Proto-type)