Doran to step down as RSC artistic director
Published: 22 April 2022
Reporter: Steve Orme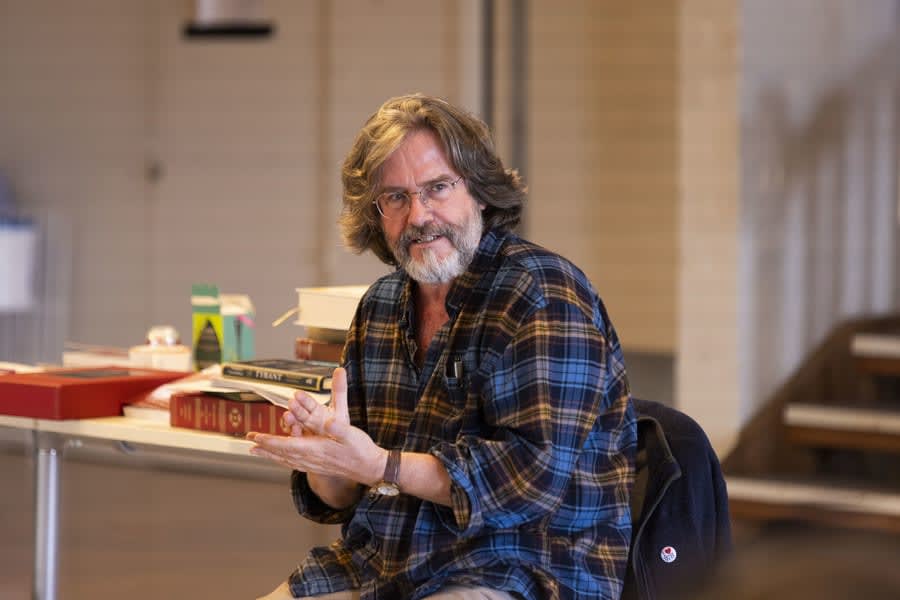 Gregory Doran is to step down as artistic director of the Royal Shakespeare Company, a role he has filled for the past ten years.
Doran took compassionate leave in September 2021 when his husband, Sir Antony Sher, was diagnosed with cancer. He died in December.
Doran has spent 35 years with the RSC. He will remain with the company as artistic director emeritus until the end of 2023. In that role he will lead specific projects and direct his 50th production for the RSC. He will also deliver ongoing training for artists on voice and verse throughout the year.
The RSC is to search for a new artistic director. Erica Whyman, who has been acting in the role since September 2021, will continue during the recruitment process.
Doran said, "it's been a real privilege to be a part of the amazing team leading this great company for this past decade of challenge and achievement.
"We've made many strides in making our theatre more inclusive, accessible, diverse and accountable, but there's always more to do and I wish whoever succeeds me joy in continuing that work."
Doran's first production as artistic director was Richard II in 2013 featuring David Tennant which opened in the Royal Shakespeare Theatre, Stratford and transferred to London's Barbican Theatre. It was the first RSC production to be seen live in cinemas around the world.
RSC chair Shriti Vadera commented, "Greg's unparalleled knowledge of Shakespeare's plays has created many memorable productions on our stages over a 35-year span that marks an extraordinary contribution to the RSC.
"He has generously supported many artists at all stages of their careers and has championed young people's learning and literacy through our unique school and learning programmes.
"Along with Catherine Mallyon and Erica Whyman, he has recently steered the company through the most difficult of times, ensuring that we continued to support our audiences and the communities we work with and are now emerging from the pandemic with resilience."
RSC executive director Mallyon added, "Greg is the most wonderful colleague. The humanity we see shining through Greg's work on stage is also what we experience every day. From a kind word to an incisive intervention, Greg has always taken the time to see us all as individuals.
"It's been a joy and an inspiration to work alongside Greg and I thank him with all my heart for being such a generous and supportive professional partner."