Dukes in faraway lands
Published: 13 July 2012
Reporter: David Upton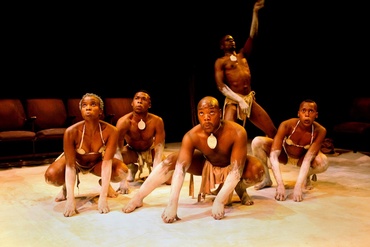 The Dukes Theatre in Lancaster has lined up a season of drama, comedy, music and dance for autumn / winter.
Jewels in the crown will be the home-produced Christmas show Treasure Island and the week-long Afrovibes Festival in October.
Treasure Island, the classic tale by Robert Louis Stevenson, is given a modern twist by Coronation Street scriptwriter Debbie Oates for its run from November 23 to January 5.
A young Morecambe girl—Jem—is a 21st century Jim Hawkins leaving her boring home to spend her Christmas seeking adventures on the high seas in a show where the audience will be even closer to the action than ever before.
And visitors to the Moor Lane venue will be transported to another faraway land from October 1-6 when Afrovibes, a festival of the contemporary theatre, dance, music, film and spoken word from Southern Africa comes to town.
The Dukes cafe bar will be transformed into the Township Cafe serving authentic food and drink and hosting a range of festival fringe events complementing the entertainment in the Rake and Round theatres.
Another highlight of October will be the return of Northern Broadsides with A Government Inspector (October 9-13), a humorous tale of misdeeds, misadventure and mistaken identity set within a small Pennine town's local authority.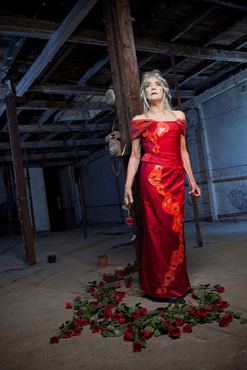 Drama is also served up in solo shows such as Miss Havisham's Expectations (September 26) which celebrates Dickens bicentenary, and An Instinct For Kindness (October 24), the highly acclaimed show about assisted suicide; to the Shakespeare Schools Festival (November 5) which involves hundreds of young people from local schools.
There's comic relief with a season which kicks off on September 21 with Frisky and Mannish and includes appearances by Jo Caulfield (September 28); Tim Key (October 23); and Mark Thomas (October 28) with his new show, Bravo Figaro; Daniel Sloss (November 30) and Josie Long (December 2).
Music heralds the start of the season on September 1 when Liverpool-based Dead Belgian play the songs of Jacques Brel in their own way with support from Lancaster's own Ottersgear.
Other musical moments will be provided by James Yorkston (September 14); Trio Libero (September 22) and the ever-popular Wired In sessions on September 17 and 19.
The Dukes cafe-bar also features free live music performed from 6pm every Friday.
For dance fans, the season offers Agnes & Walter: A Little Love Story (October 25), inspired by The Secret Life of Walter Mitty, and which set Edinburgh Festival Fringe alight.
Festive fun is also guaranteed on December 14 and 15 when The Dukes' Christmas Cabaret returns, this time on the big stage, but still starring Slightly Fat Features who've built up a cult following in Lancaster with their glittering variety spectaculars.
Details: www.dukes-lancaster.org