Elmhurst Ballet School celebrates centenary
Published: 5 October 2022
Reporter: Vera Liber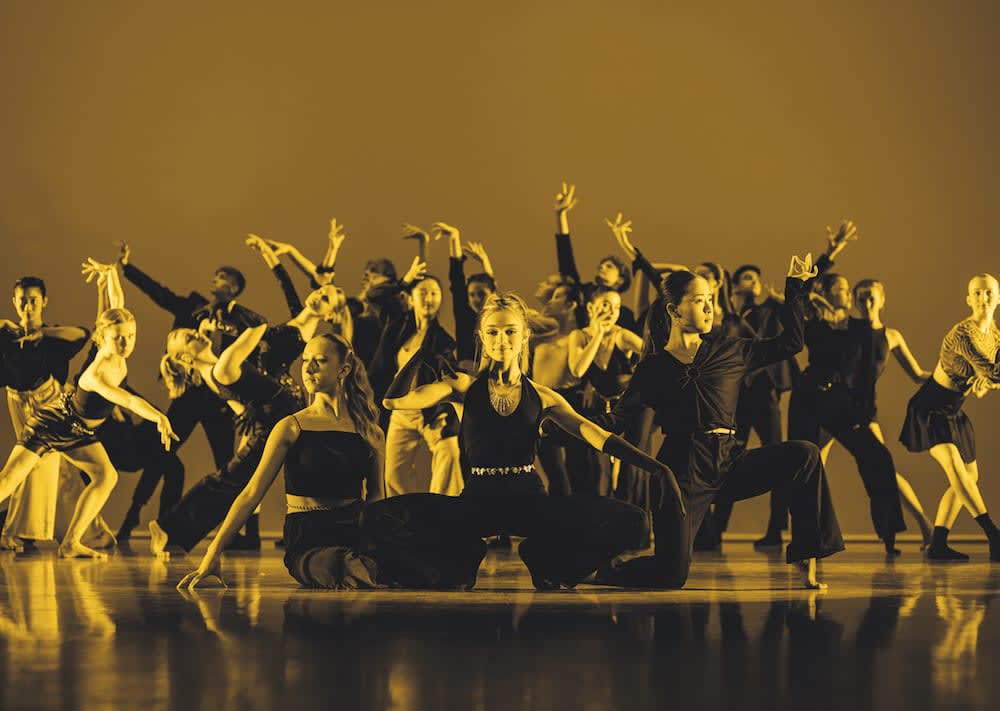 Elmhurst Ballet School will commemorate its 100th anniversary in Elmhurst 100: More Futures to Shape, with centenary performances, alumni and fundraising events in the 2022–23 academic year.
Elmhurst Ballet School trains dancers aged 11 to 19 to become dance professionals. The independent school has a close association with Birmingham Royal Ballet and an ongoing partnership with Studio Wayne McGregor.
Elmhurst Ballet School started life as The Mortimer School of Dancing, founded by Helen Mortimer in the grounds of a local preparatory school in Camberley in Surrey in 1923. The school survived the Second World War years—students danced in 59 shows for the troops—and in 1945 it was recognised by the Ministry of Education. It became Elmhurst Ballet School in 1947, taking its name from the Elmhurst building that housed the school.
Stars of stage and screen trained at the school during its Camberley years, including Dame Merle Parke, Hayley Mills, Juliet Mills, Jenny Agutter, Susie Blake, Fiona Fullerton, Sarah Brightman, Helen Baxendale and Hermione Norris.
Elmhurst's relocation to Birmingham in 2004 was overseen by the then Principal John McNamara, the aim of which was to meet the growing demand for professional dance training, education and research outside of London.
Recently, students have reached the finals of the BBC Young Dancer Competition and, on graduation, alumni join professional dance companies in the UK and overseas, or some secure university places to enhance their academic achievements.