London's West End gets new venue @sohoplace
Published: 24 July 2022
Reporter: Sandra Giorgetti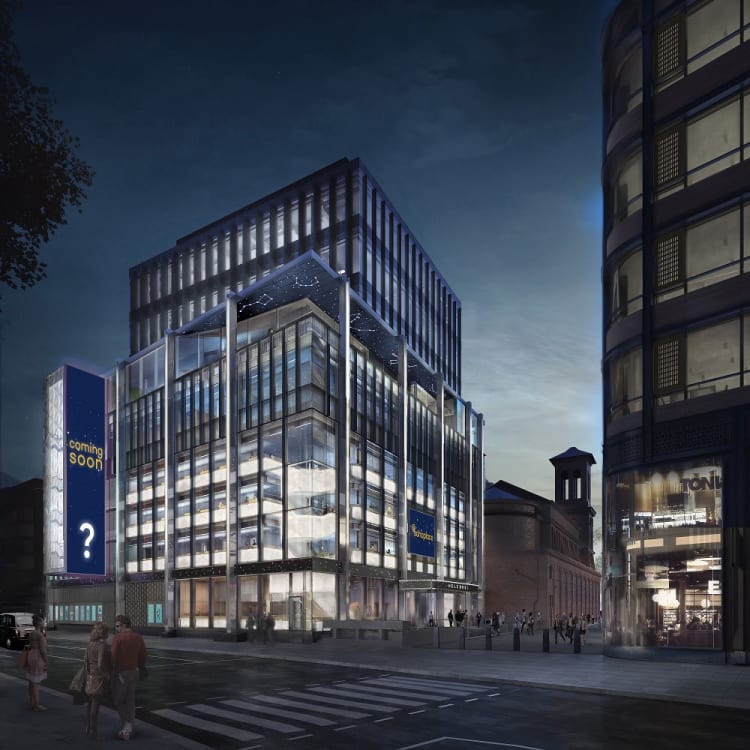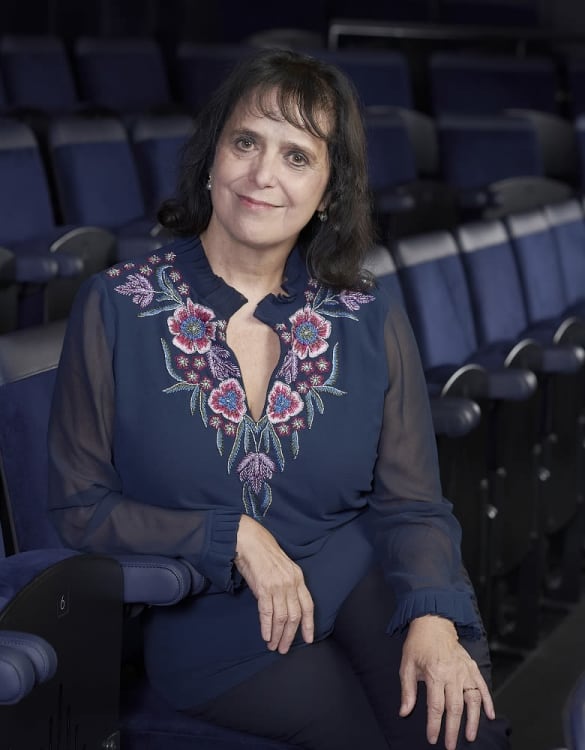 Nica Burns is to open a state of the art theatre this autumn, the first new build venue in London's West End in fifty years.
Sited above Tottenham Court Road Underground Station, a number of measures have been taken to ensure high quality acoustics in the curved, flexible 602-seat auditorium at @sohoplace, with no interference from the heavy duty engineering activity that takes place underneath it.
Amongst the facilities are a creatives' floor which will house a rehearsal room, a green room, a bar and terrace, whilst the public will benefit from a restaurant and bar at ground floor level.
They will also enjoy perfect sightlines from every seat with no seat further than six rows from the stage.
@sohoplace will join multi-award-winning theatre producer and theatre owner Nica Burns's portfolio and will be operated by Nimax Theatres.
She said, "I wanted to create a theatre which could add a different dimension to our vibrant West End landscape. I asked our greatest theatre creatives two questions: If we could build a new theatre in the heart of the West End, what would you like it to be? What additional facilities would be on your wish list? They dreamt of a flexible auditorium, perfect acoustics and audience / stage intimacy. An ability to create on-site with the dream of a rehearsal room, a green room and a bar all in the same building. So that's what we built—with a few extras including an outside terrace.
"The incredible team of engineers pulled off the greatest of structural feats, building over a major underground transport hub—a challenging place to build a theatre—achieving perfect acoustics and no vibrations".
@sohoplace is due to open in the autumn; more details about the venue and initial programme will be announced shortly.