Edinburgh Fringe previews at The Place, London
Published: 16 June 2014
Reporter: Vera Liber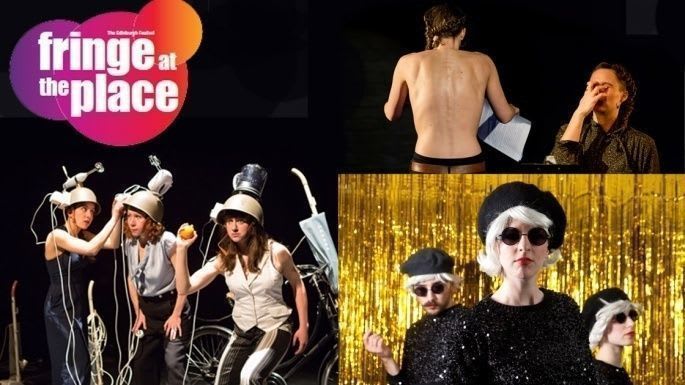 Fringe at The Place offers the chance to see three shows before they head to Scotland in August.
On Friday 25 July, performance company 30 Bird presents Domestic Labour: A Study in Love. This is a love story between a man and a woman, East and West, about the dust behind the bed and the Iranian baby boom, about past girlfriends, marriages, Islamic law and Brigitte Bardot.
Created by writer and Artistic Director of 30 Bird, Mehrdad Seyf, and visual artist Chris Dobrowolski, the show reinterprets the physical functions of everyday household appliances and the power games of equality. The show goes to Summerhall in Edinburgh.
On Saturday 26 July, a punk-style queer voyage through what 'normal' really means, featuring original live music, hand-crafted animation and tacky politics, comes Self Service by Total Theatre Award nominees Milk Presents.
Attempting to define the 'indefinable', thrusting Ann Widdecombe, Madonna and the Beatnik generation together in high-heels a size too small and sunglasses a size too big, this show spans decades of popular culture, political upheaval and quaint normalness. It goes to Northern Stage at King's Hall in Edinburgh.
Tuesday 29 July wraps up Fringe at The Place with Hardy Animal by Laura Dannequin. This is a tender solo that looks at chronic pain and human resilience: a goodbye letter to a former self and an ode to dance. Concerned with the human body and its failings, it tells of a dancer's journey into immobility. Interweaving text and movement, it retraces a brutal journey of loss, and hope. The show goes to Forest Fringe at Edinburgh.
To complement the main house shows, there will be a range of brand new pop-up performances called Fringe Shorts, which will run before and after the main show each evening.
The Place's theatre bar will have a selection of Scottish ales available and there will be a Welcome Hour at The Place's bar where all speciality cocktails are 2-for-1.
All tickets for Fringe at The Place are £10, and there are no booking fees.