GDIF 2022 opens with a Spark
Published: 6 July 2022
Reporter: Vera Liber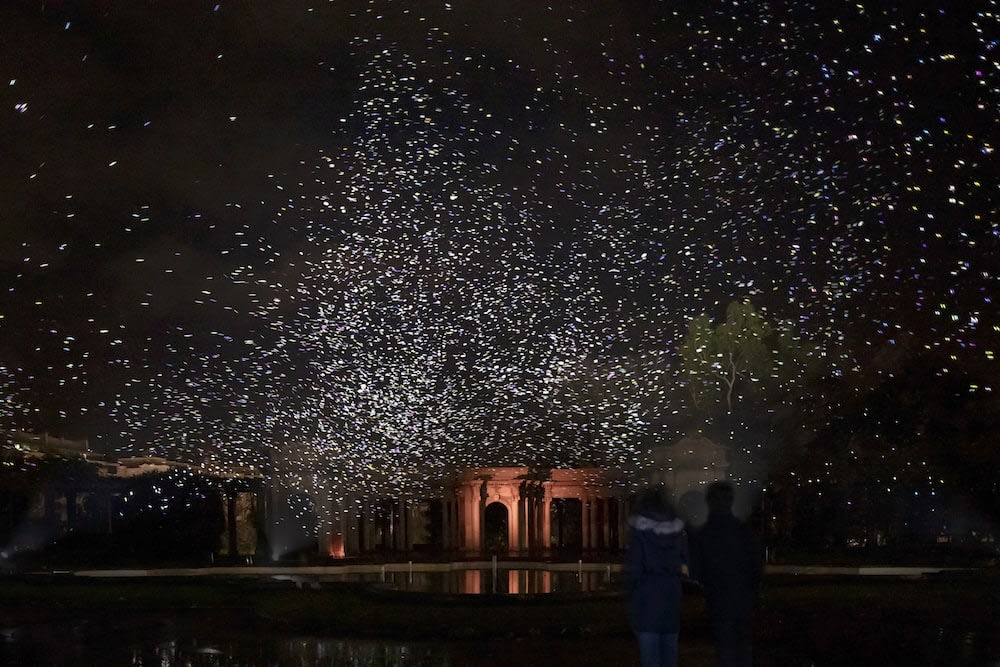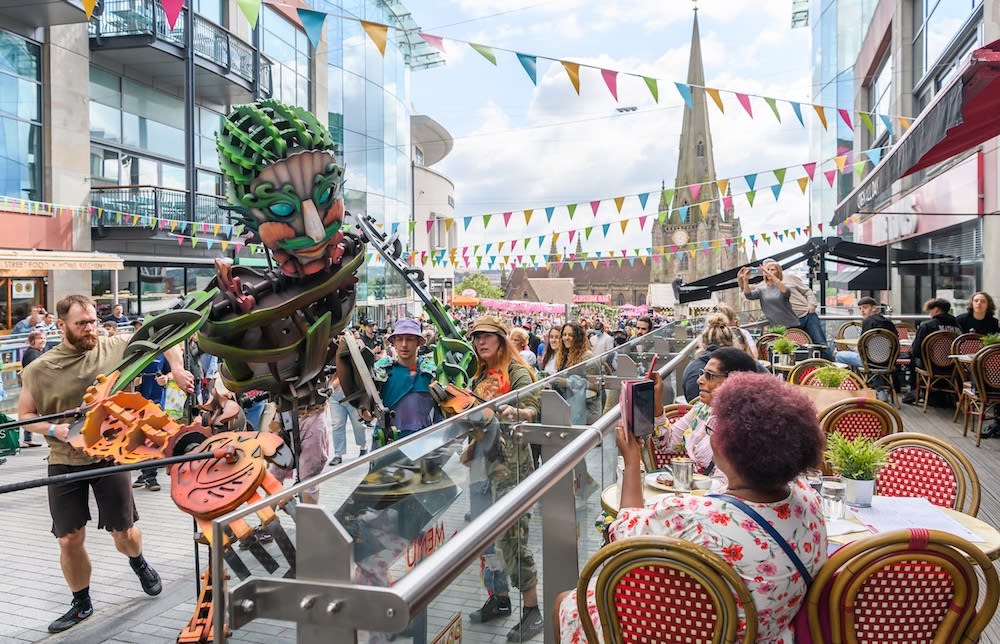 London's free outdoor Greenwich + Docklands International Festival has revealed its opener and full programme of immersive art installations, theatre, circus acts and dance, running from 26 August to 11 September.
The opener features artist Daan Roosgarde's première of Spark, a "sustainable and environmentally-friendly" light performance which takes its inspiration from fireflies and the rituals of fireworks.
Other immersive art installations include Peter Hudson's 32ft high zoetrope Charon at Royal Docks, Stephanie Lüning's foam fantasy Island of Foam: Version XVIII, Oliver MacDonald's circular willow arena This Woven O and Arjan Kreidhof's mindful fairground ride Relaxerette.
Discover Ukraine: Bits Destroyed is a large-scale piece created by artists in Kyiv which will be projected onto the façade of the Old Royal Naval College, and there will be performances from leading theatre and dance companies including Graeae, Common Wealth, Speakers Corner and Fuel, Gobbledegook Theatre, Royal Ballet, Protein Dance, Fevered Sleep, Chris Green, Tara Theatre, Middle Child Theatre and Talawa Theatre Company.
GDIF's 'festival within a festival', the Greenwich Fair returns to the Old Royal Naval College and Cutty Sark Gardens in Greenwich. Dancing City at Canary Wharf is also back for a 2022 edition. On Your Doorstep, a hyper-local family-friendly street arts programme, will be in neighbourhoods across Greenwich and East London.
Artistic Director Bradley Hemmings MBE said, "as we emerge from the pandemic, with growing economic challenges at home and terrifying events on our doorstep in Europe, I hope that this year's festival will offer audiences a moment of sanctuary from the anxious times that we've been living through. It's heartening that many of the incredible artists we're working with this year are using the outdoors to offer us a glimpse of collective possibility and purpose."