Haddock and Chips at The Customs House
Published: 22 December 2021
Reporter: Peter Lathan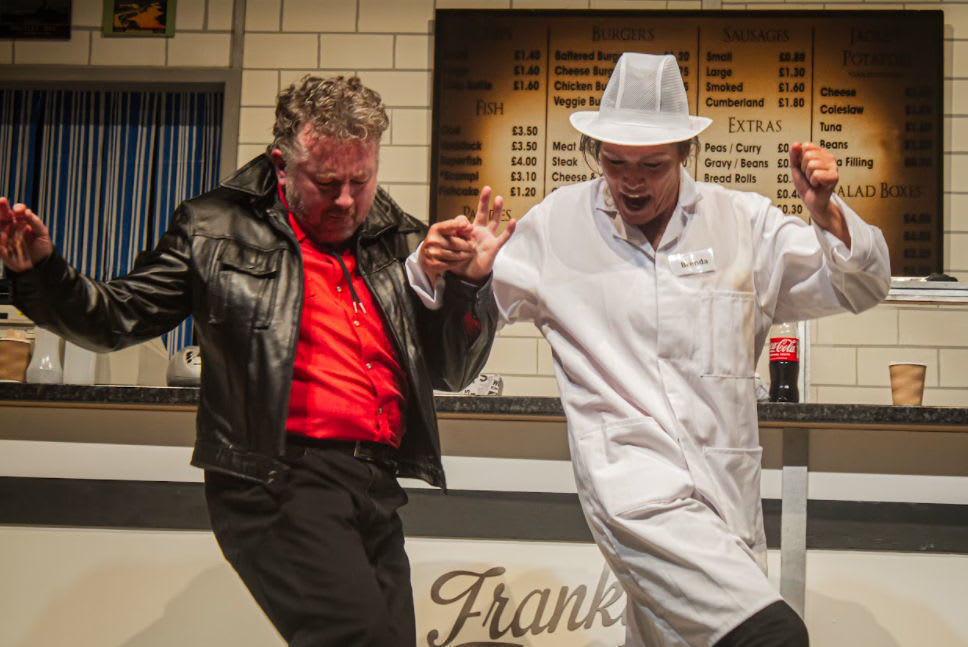 Janet Plater's play Haddock and Chips, a comedy with serious undertones, comes to The Customs House in February.
After opening at Gosforth Civic Theatre from 21–23 October and touring to a further 13 venues in the region from Berwick in the north to Saltburn in the south and Kendal in the west, the show ended its run on 13 November at The Exchange, North Shields. Now it's coming to the South Shields venue for six performances.
Joe Caffrey and Phillipa Wilson reprise their roles and Jake Murray again directs. The play is again produced by CaroleW Productions.
The production runs from Wednesday 13 to Saturday 19 February 2022, at 7:30 with 2:30 matinées on Thursday and Saturday.