Haptic technology points the way forward for the visually impaired
Published: 3 May 2015
Reporter: Sandra Giorgetti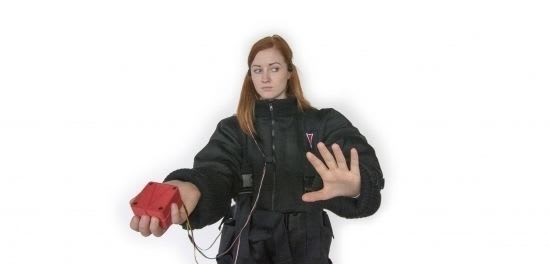 Leading professional performing arts company of visually impaired artists Extant, Dr Ad Spiers (Haunted Pliers) at Yale University and Dr Janet van der Linden of the Open University have released the findings of their collaborative project Flatland.
Based on E A Abbott's 1884 satirical novella, Flatland created an immersive world of sensation and sound.
Whilst navigation devices for the visually impaired traditionally use audio instructions and maps and arrows, the 3D printed haptic device used in the Flatland project has been designed to use alternative senses and be less distracting.
Termed the 'Animotus', the device is a small, handheld robotic cube that responds to a user's location in a space; using changes in its shape it guides its user to the target destination through touch.
The success of the week-long installation project offers a new way ahead for the visually impaired to experience art and culture.
Maria Oshodi, Artistic Director at Extant, said: "the research so far from our novel and highly ambitious experiment Flatland shows us that there is an excited response from audiences towards using and learning to use non-visual technologies to navigate and interact with cultural environments.
"This gives Extant great confidence now in bringing a full production of the extraordinary Flatland experience to this wider receptive public, primed now for our new dimensional adventure in theatre."
The Flatland experience will now go on to be staged as a full public performance experience in 2018.