Immersive dance with audience controlled robots
Published: 22 July 2022
Reporter: Vera Liber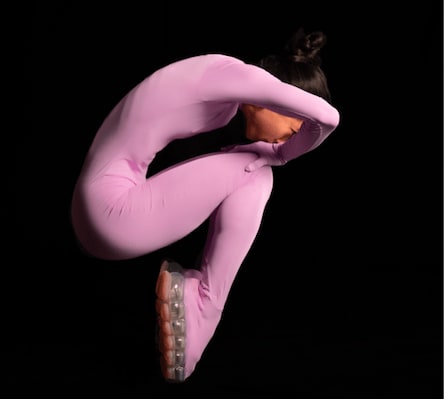 Swindon based dance company Neon Dance has collaborated with Bristol Robotics Lab to create robots that will interact in a new contemporary dance show set in an alien world of sand where robot creatures lurk under foot with the audience seated in the performance area. Prehension Blooms features dancers Fukiko Takase and Travis Clausen-Knight, who have between them performed for Thom Yorke, Studio Wayne McGregor and Rambert Dance Company.
The show will première at Bristol Beacon followed by a London première and co-presentation at The Place & artsdepot and performances at Oxford Science and Ideas Festival. Ahead of the autumn tour (28 September to 5 November 2022), there will also be a Wellcome Collection residency (18–20 August) where members of the public will be invited to test the robots.
Conceived by choreographer and director Adrienne Hart (previous Neon Dance works Empathy and Puzzle Creature), the specially made robots, named by the team as 'hōki-mon' (rake monsters), were designed and built by Hemma Philamore, Alix Partridge and Calum Gillespie of Bristol Robotics Lab in collaboration visual artist Ana Rajcevic. The original score is by composer Sebastian Reynolds.