Impermanence Venus mixed bill
Published: 1 April 2023
Reporter: Vera Liber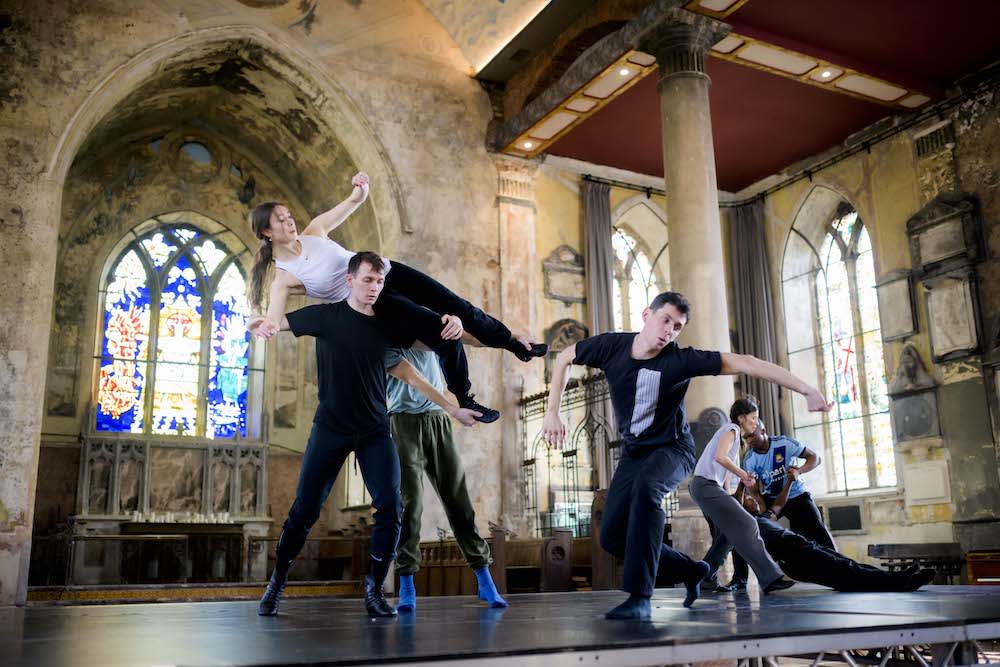 Venus is four politically-charged works, three live and one on film, all set to new compositions, from Impermanence, a contemporary dance company run by choreographers, directors and performers Roseanna Anderson and Joshua Ben-Tovim based in Bristol's The Mount Without.
Venus takes its name from the actions of Suffragette Mary Richardson who vandalised the Rokeby Venus painting at the National Gallery in protest at women being denied the vote. Richardson would later go on to lead the Women's Section of the British Union of Fascists.
Li Yilei's electronic composition "veers between tranquil minimalism and harsh sound clusters." The dancers are Roseanna Anderson, Joshua Ben-Tovim, Kip Johnson, Alessandro Marzotto-Levy, Kennedy Jr. Muntanga, Mayowa Ogunnaike and Oxana Panchenko. Lighting design is by Mike Gunning and Imogen Senter and costumes by Julian Smith.
Joshua Ben-Tovim's Enemy of the Stars is a dance adaptation of Wyndham Lewis's 1914 play. Two characters rage against themselves and each other through suicidal musings and desperation for meaning, echoing the way in which the Modernist movement sought to be reborn from the ashes of Victorian morality. A score by Ben Oliver features a new recording for chamber ensemble.
A live work for three dancers choreographed by Roseanna Anderson, Cosmic Yoghurt is a homage to British Surrealist artist Leonora Carrington which "moves between the wild and the domestic." The piece is designed by Pam Tait and features original music by Bristol-based folk musician Nick Hart.
The short film Feral, based on the book Feral: Rewilding the Land, Sea and Human Life by George Monbiot, is devised and created by director Ben-Tovim and composer Hollie Harding featuring a recording of a live performance by four musicians from the London Symphony Orchestra. The performers are Roseanna Anderson, Solomon Anderson-Bentovim, Alexandra Brown, Kip Johnson and George Monbiot.
Related listings

Venus (Impermanence)