JV2 at Sadlers Wells and on tour
Published: 16 March 2023
Reporter: Vera Liber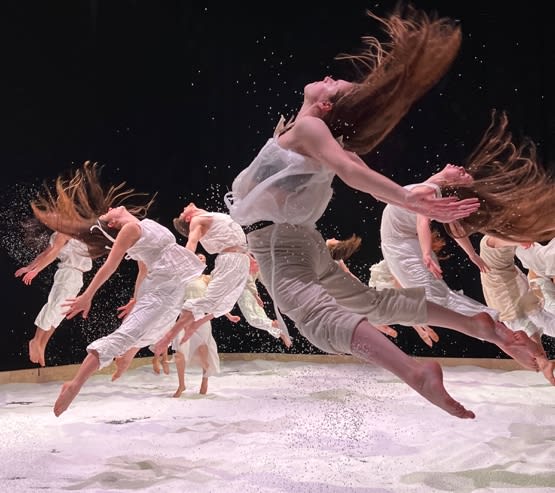 This spring, dancers from JV2, the Ashford based Jasmin Vardimon Company's professional development programme, will showcase their work with a short tour ending at Sadler's Wells in London.
JVH.o.m.e, the newly opened, purpose-built home for the company, is to open to the public for three pieces: premières of works from longtime associates Vinicus Salles and Andre Rebelo and a reworking of a work by Jasmin Vardimon herself.
The JV2 dancers will present a double bill of the works by Salles and Rebelo at the Gulbenkian Arts Centre in Canterbury on 3 April and then in London at The Lilian Baylis Theatre at Sadlers Wells on 5 and 6 April.
It's Not Unusual by Vinicius Salles is an exploration of masculinity seen through the lens of the music of Tom Jones. Andre Rebelo's Mystique is a dreamlike piece that invites the audience into a mysterious world where magic, illusion, shape-shifting and special gifts interlace to create a landscape inhabited by identities from many different origins and where multiple dimensions cross paths.
In Canvas, choreographed by Jasmin Vardimon, the audience is invited to gather around a massive canvas. Movements are used as brush strokes to draw a picture that explores how group dynamics evolve, give rise and sometime swallow individuals within it.
There will be a special schools performance on 30 March. The 1 April performance will be followed by a Q&A.
Jasmin Vardimon said, "I am immensely proud of this year's JV2 dancers and of the opportunity for them to showcase their skills & talents in these works. This is a very special year for us, our first in JVh.o.m.e. Having this year's JV2 cohort as the first to perform in this brand new building is a great way to celebrate that."