Launch of the 2015 Hijinx Unity Festival
Published: 23 March 2015
Reporter: Othniel Smith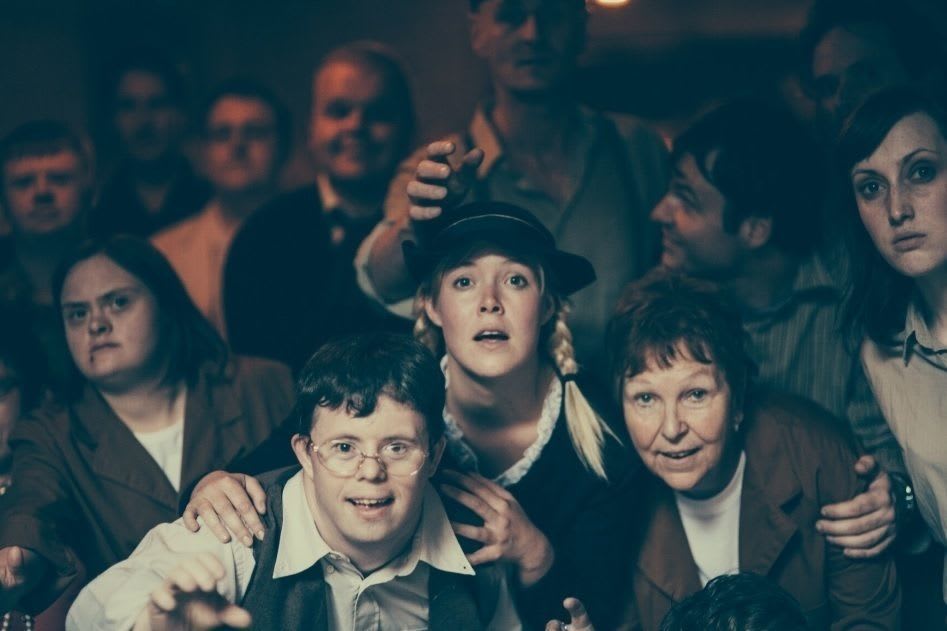 The capacious reception area of The Senedd, the home of the National Assembly for Wales, was the location for the launch of the 2015 Unity Festival, a high-profile celebration of international inclusive and disability arts, created by the Hijinx Theatre Company, which will take place in Cardiff between 1 and 5 of July.
The launch event took the form of a spoof television chat show, hosted by performer Matthew Purnell and crewed by fellow students and alumni of the Hijinx Academy. Interviewees included former presiding Officer of the Assembly, Lord Dafydd Elis-Thomas, who, possibly for the first time in his life, consented to being jocularly referred to as "Dave", and hailed the festival as a major arts event.
This, the 7th Unity Festival, will include a weekend of free open-air performances taking place on The Hayes in Cardiff city centre, involving France's Cirque Inextremiste, Germany's Blaumeier-Atelier, Spain's Danza Mobile, puppetry specialists About Face Theatre, visually impaired trapeze artist Amelia Cavallo, and dance from the internationally renowned Marc Brew Company.
There will also be a selection of Hijinx's own pop-up performances, The Pods; and the festival will kick off with the staging of a sequel to their acclaimed, subterranean production Beneath The Streets.
The festival will also feature, for the first time, a Schools' Day, aimed at inspiring the next generation of audiences for inclusive theatre.
Ticketed events, at the Wales Millennium Centre, will include performances by Mozambique's Panaibra Canda, Italy's Teatro la Ribalta and Theater Stap from Belgium; as well as Cirque Inextremiste's show Extension, in which one company member will trade in his wheelchair for a mini excavator.
Hijinx acknowledged the financial support offered to The Unity Festival by the Welsh Assembly Government and the Wales Arts Council; and the launch event concluded with a performance from inclusive rock band Vaguely Artistic, which included a tribute to the company's departing founder Gaynor Lougher.