MacMillan's Romeo and Juliet in cinemas
Published: 14 January 2022
Reporter: Vera Liber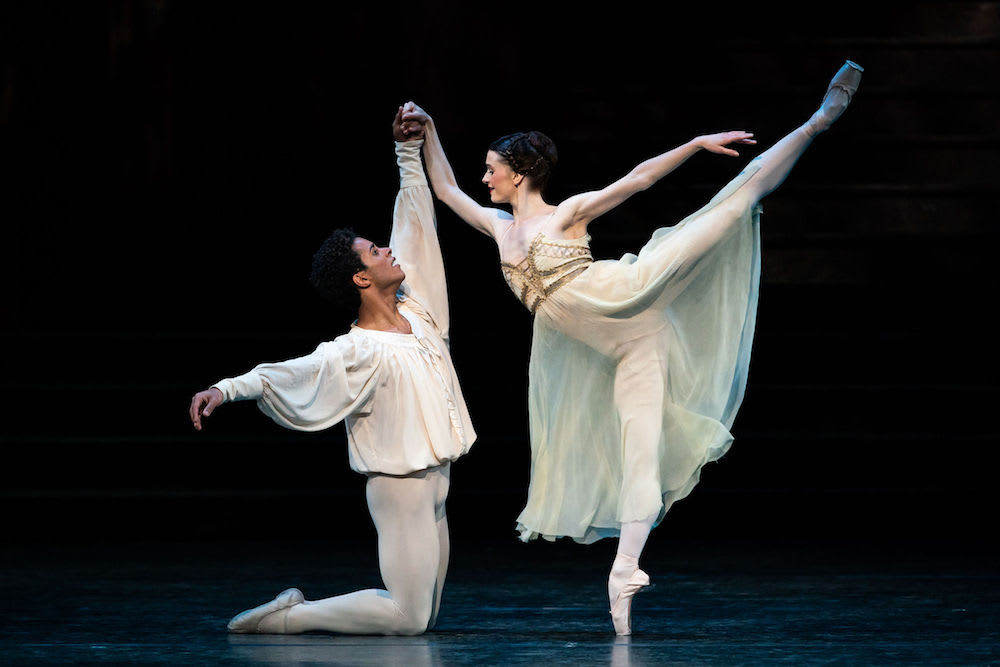 This Valentine's Day, The Royal Ballet will broadcast Kenneth MacMillan's Romeo and Juliet to more than 900 cinemas across the world.
MacMillan's adaptation of Shakespeare's play is set to Prokofiev's score and features designs by Nicholas Georgiadis and premièred in 1965, danced by Rudolf Nureyev and Margot Fonteyn.
It will be performed and filmed at the Royal Opera House in Covent Garden, London in early February 2022. The cast includes Principal Marcelino Sambé as Romeo and Anna Rose O'Sullivan as Juliet.
Kevin O'Hare, Director of The Royal Ballet, said, "Kenneth MacMillan's Romeo and Juliet opened our first full season for 18 months, receiving stunning reviews and standing ovations. It's a real pleasure to be able to share this special ballet with our global audiences on Valentine's Day. Anna Rose O'Sullivan and Marcelino Sambé make the most wonderful star-crossed lovers and I hope you can join us to experience this masterpiece."
The Royal Ballet Cinema Season will also include a live broadcast of Swan Lake on Thursday 19 May 2022.