Marvellous return for New Vic "joyful" production
Published: 10 June 2022
Reporter: Steve Orme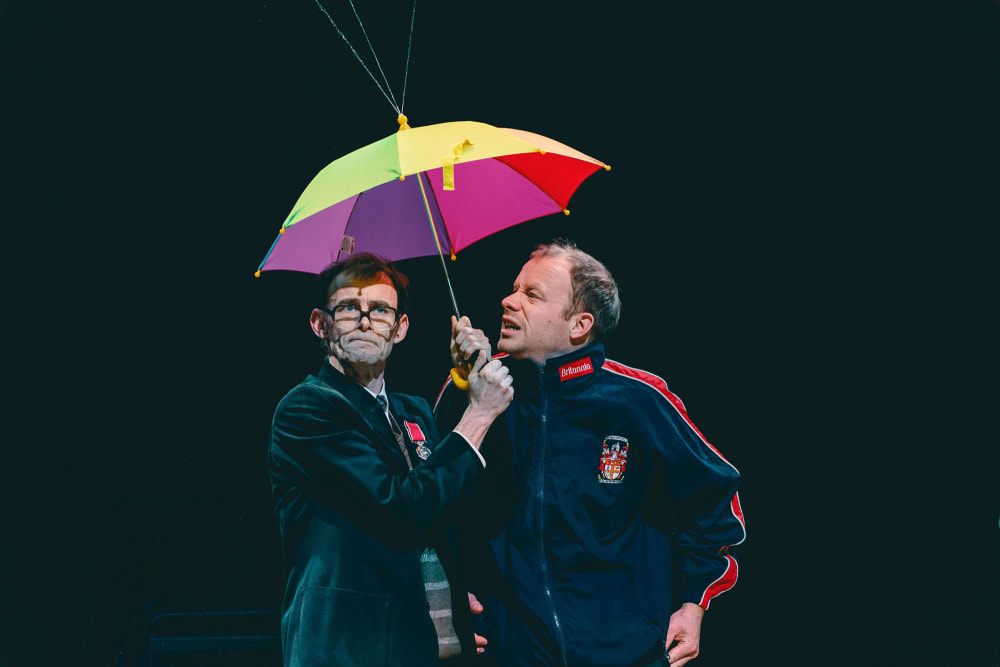 The return of a production about a local hero and the revival of one of its "best-loved" Christmas shows are featured in the new season at Newcastle-under-Lyme's New Vic Theatre.
Marvellous, the play about Staffordshire living legend Neil "Nello" Baldwin, which was written by Baldwin and Malcolm Clarke and adapted for the stage by Baldwin and New Vic artistic director Theresa Heskins, will reunite the original cast when it runs from Saturday 17 September until Saturday 8 October.
Heskins's adaptation of Alice in Wonderland, which played at the New Vic in 2011, will return from Friday 18 November until Saturday 28 January.
Heskins said, "in my 15 years of making theatre at the New Vic, Marvellous has stood out as one of the most joyful productions I've worked on, so I'm really pleased the show is back by popular demand this autumn to put a spring in everyone's step.
"It will also be very special revisiting one of my favourite classic tales, Alice in Wonderland, this Christmas, particularly as the theatre celebrates its 60th anniversary of theatre making in-the-round. It'll be a truly magical experience for everyone, young and old, to share."
Noël Coward's film Brief Encounter will be brought to life on the New Vic stage in a co-production with the Stephen Joseph Theatre, Bolton Octagon and Theatre by the Lake Keswick from Wednesday 7 until Saturday 10 September.
Alan Ayckbourn's 87th play Family Album will visit the New Vic from Tuesday 11 until Saturday 22 October. The Stephen Joseph Theatre, Scarborough will chronicle the trials, tribulations and temptations of three generations of one family across 70 years in the same home.
Theatre Royal Wakefield and the John Godber Company will present Shakers at the New Vic from Tuesday 25 until Saturday 29 October. This revamped version of Godber's play shines a spotlight on four cocktail waitresses as they juggle home, school, work and everything in between.
David Graham Productions will stage two shows featuring "sensational live '60s music and jokes aplenty" in Eric's Monster Mash from Monday 22 August until Saturday 3 September and Eric's Christmas Turkey from Monday 28 November until Saturday 10 December.