Midlands productions
Published: 10 June 2012
Reporter: Steve Orme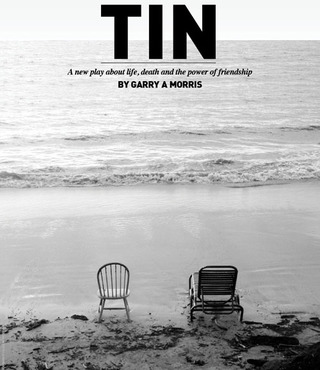 Garry Morris's play about an African-Caribbean woman suffering from a type of breast cancer which has killed generations of her family, Tin will be performed at mac, Birmingham tomorrow (Monday).
The most famous political coup in literature, Shakespeare's Julius Caesar, is given the Oddsocks treatment with tearing of togas and swishing of swords at Derby Theatre from tomorrow until Wednesday.
Birmingham Stage Company narrates Horrible Histories of the Terrible Tudors and Vile Victorians at Curve, Leicester from tomorrow until Wednesday.
Dragon Breath Theatre and Curve, Leicester tour a new adaptation of Swift's Gulliver's Travels to Buxton Opera House tomorrow and on Tuesday, and to Derby Theatre on Friday and Saturday.
The third in Peter Gordon's Inspector Pratt trilogy, Death by Fatal Murder, returns to the Theatre Royal, Nottingham from tomorrow until Saturday.
Joe Pasquale and Robert Powell have a prescription for laughter in Doctor in the House at Wolverhampton Grand from tomorrow until Saturday.
There's a treat for children when The Gruffalo appears live on stage at De Montfort Hall, Leicester on Tuesday and Wednesday.
West Midlands-based theatre company Last Fancies stages a new, innovative theatrical experience, Situation, across the entirety of the Arena Theatre, Wolverhampton from Tuesday until Sunday.
London Classic Theatre company's tour of Peter Shaffer's Equus moves into the New Vic, Newcastle-under-Lyme from Tuesday until Saturday, 23 June.
Peter Bowles who was brought up in Nottingham returns to his roots to host An Evening with Peter Bowles at Nottingham Arts Theatre on Wednesday.
Heartbreak Productions' tour of Noel Coward's Private Lives starts at Jephson Gardens, Leamington Spa on Wednesday and Thursday and continues at the Shugborough Estate, Staffordshire next Sunday while another of the company's shows, Shakespeare's Much Ado About Nothing, is at Warley Woods, Smethwick on Thursday.
"The UK's finest burlesque artists take to the stage in a night of comedy, magic and music" in The Burlesque Show at the Belgrade Theatre, Coventry on Thursday.
Kaleidoscope Junior Theatre Company performs Sally Reid's adaptation of Roald Dahl's Fantastic Mr Fox at Buxton Pavilion Arts Centre on Thursday.
A "multi-voiced theatrical extravaganza celebrating the best bits of Brum through the eyes of its young people", Underrated: Birmingham The Musical is a Women & Theatre presentation at mac, Birmingham on Thursday and Friday.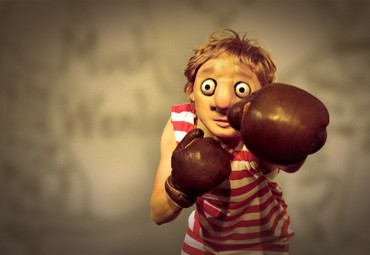 Vamos Theatre's exploration of the Olympic Games' unlikely UK roots, Much Ado About Wenlock, is in Nottinghamshire this week at Chilwell Arts Theatre, Chilwell School on Thursday and North and South Wheatley Village Hall on Friday.
Guest performers Phill Jupitus (Friday) and Rory McGrath (Saturday) become The Voice of the Book in the stage show of The Hitchhiker's Guide to the Galaxy at Derngate, Northampton.
Lavern Archer, Lovena Brown, Emma Dennis, Marlon King, Charles Tomlin and Olive Miller appear in My Big Fat Jamaican Funeral at The Drum, Birmingham on Friday and Saturday.
A "two-hour extravaganza combining acrobatics, modern dance, original music, martial arts and many other Chinese elements", Cirque du Ciel's ShangHi visits De Montfort Hall, Leicester from Friday until Sunday.
Dolls House Players tell the story of a rock singer fighting his demons in Flat on My Back Seeing Stars at Buxton Pavilion Arts Centre on Saturday.
Northampton Royal and Derngate's new version of Euripides' Greek tragedy The Bacchae continues at the Northampton Chronicle and Echo printing press rooms on Earl Street in the town until Saturday, 30 June while Federico Garcia Lorca's Blood Wedding continues on the Royal stage until 30 June.
At the Royal Shakespeare Company in Stratford, Julius Caesar runs in the Royal Shakespeare Theatre until 7 July while Richard III and King John both continue in the Swan until 15 September.