Miller returns to Broadsides with new Lear tour
Published: 14 November 2014
Reporter: Mark Smith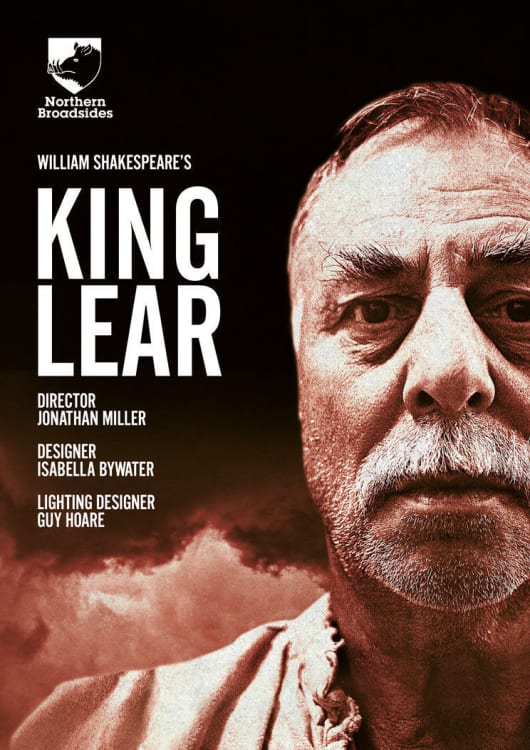 Legendary opera and theatre director Jonathan Miller is set to rejoin Halifax-based company Northern Broadsides, directing Barrie Rutter in King Lear.
Following hot on the heels of their collaboration on Rutherford and Son, the company and Miller will debut King Lear in Halifax in February 2015, before embarking on a national tour until mid-June.
Miller has tackled the play before a number of times, and Rutter hence joins luminaries Christopher Plummer and Michael Horden in performing the title role under his direction.
Rutter has also taken on this role before, in a Northern Broadsides production in 1999.
The director promises a production which speaks of the era in which the play was written, while drawing on the 'conversational quality' of Northern Broadsides' performances to emphasise the text's central, mirrored relationships, between a monarch and their subjects, and fathers and their children.
Helping to create the world of the play will be Miller's regular collaborator Isabella Bywater as designer, and lighting designer Guy Hoare, who also lit the previous Northern Broadsides collaboration.
After debuting at the Viaduct Theatre, Halifax, the show will tour to venues around the country, including a visit to the York International Shakespeare Festival in May, and to the Rose Theatre in Kingston.